We have a news for the new Lumia 830 and the Lumia 930. Both these phones will get a brand new gold paint. Previously news was only about the Lumia 930 but today the other one has been confirmed to enter into the list. Besides this, news was rolling that the new color option will be made available for China.
It turns out its not just the Lumia 930, Microsoft also has a Lumia 830 up for grabs in a gold paint job as well. Furthermore, the new color options are not only limited to China. The handsets with the new color will roll out in India, Europe, Asia Pacific, Africa and Middle East.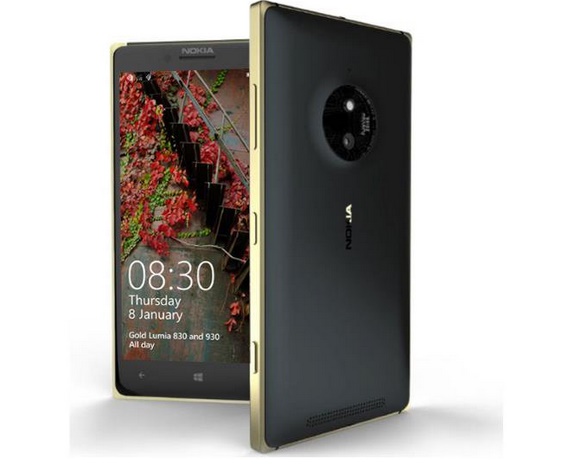 Previously it was heard that only China will be the country receiving this color variant with only 3000 pieces. But now, we see more areas will get this. However, there is no word on pricing about Lumia 830. We know that Lumia 930 will be available for a price of $460 along with a car charger DC-20 and the Nokia DT900 wireless charging pad. As soon as we get to know about price of 830, we'll surely update.