The security system of Windows Phone OS and Windows 10 Mobile are quite good, at least far better than Android but a developer Gustave has developed a tool called Interop Tools that will allow other developers to fidget with the registry of the operating system. The Interop Tools application is in Beta now but is working. The three pillars of Interop Tools are Registry Editor, Registry Browser and and Secure FTP (File Transfer Protocol). Before you get excited with this new app there is a big warning for you. This app can also destroy your phone if you do not have knowledge about registry and different protocols. Altering the registry files of the phone means modifying the phone on an advanced level. So caution has to be adopted before taking any step. The first preventive measure is creating a backup of all your files of Windows 10 Mobile.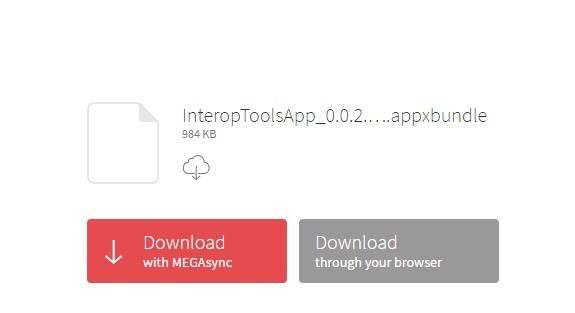 Registry changes can be found at various forums including XDA and hence users need ti be extra cautious. The Interop Tools by Gustave will not be available at Store. This is because Microsoft will not approve users if doing something that can damage the phone. So you can download the app from download the AppX file from Mega and sideload it onto your device.
You can download Interop Tools by Gustave from here.
First of all you need to enable the Developer mode in your Windows 10 Mobile. Go to Settings -> Update & security -> For developers. Now select Developer Mode feature from Choose Developer features area. Now download and install the app. The app will not appear under the list of apps. So you need to go to Settings -> Extras ->Interop Tools.
That's all. Be careful while using the tool.