HP has announced a good number of devices out of which there are a few convertible laptops too. Now as CES 2017 has started, HP is all decked up for showcasing the devices. A great device has caught attention of many.It is the new Sprout Pro Windows PC which is not only beautiful but also innovative. HP is highly hopeful with this device. Sprout Pro incorporates advanced technologies and new features that nurtures the finest technology and create highly visual content and interactive experiences by blending the physical and digital worlds.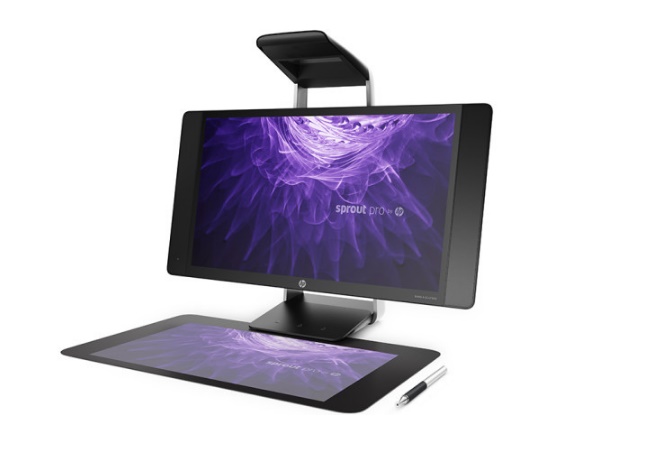 Sprout Pro Windows 10 PC
The Sprout Pro, being a Windows 10 PC comes with Windows 10 Pro version. The primary hardware features include the massive Intel Core i7 processor, a humongous 1TB SSHD, 16GB RAM, and an Nvidia GeForce GTX 960M GPU.
The software and hardware have been revamped manifold times to accommodate such massive features and cutting edge technology. Special focus has been given on the software for smoothing interaction between Windows 10 Pro and Sprout's unique HD resolution projector, touch mat and 2D/3D cameras. This advanced version offers 3D scanning new one can perform 3D scanning by simply holding and rotating an object under the camera. The dual touch screens and cameras aid 1-to-1 or 1-to-many collaboration through the mat, webcam, and projector cam with an enhanced version of HP MyRoom.
Sprout Pro's Illuminator with Intel RealSense technology can scan an object in 3D. This is an amazing feature. It enables you to reimagine objects in the digital world by resizing or adding new design elements. You can even print the 3 D objects.
The new Sprout Pro is expected to be available in March in select countries.