Windows Defender, the built-in antivirus program for Windows operating system has been renamed by Microsoft as Microsoft Defender from Windows 10 Version 2004. Windows 10 has incorporated advanced security features, which proactively takes care of your PC from a plethora of malware and other security threats. Microsoft Defender is an important and exceptionally strong combat system of Microsoft Defender Advanced Threat Protection. IT deploys some cutting-edge technologies like machine learning, big data, threat resistance technology and cloud infrastructure for protecting your Windows 10 devices.
Some significant protection services include cloud delivered protection, behavioral heuristic and real time protection, and periodic and timely protection and updates. The real time protection aids spontaneous scanning in real time using process behavior monitoring, suspicious apps blocking, etc. Cloud based platform includes near distant detection and blocking any new on-setting threat. Microsoft Defender, besides providing real time protection, also updates itself in the background and increases its potential to fight against different forms of threats, including ransomware. It can detect any malicious activity such as unexpected changes in an app, or settings, modification of auto startup reg keys, etc.

However, if you want, you can turn off Microsoft Defender real time protection. But turning off is temporary and if the service is left turned off for a specified period of time, it turns back on. In this article, I shall show you how to turn on/off Microsoft Defender in Windows 10.
Steps To Turn ON/OFF Real-time Protection for Microsoft Defender On Windows 10
Open Windows Search panel, and type Windows Security. Select the Windows Security app.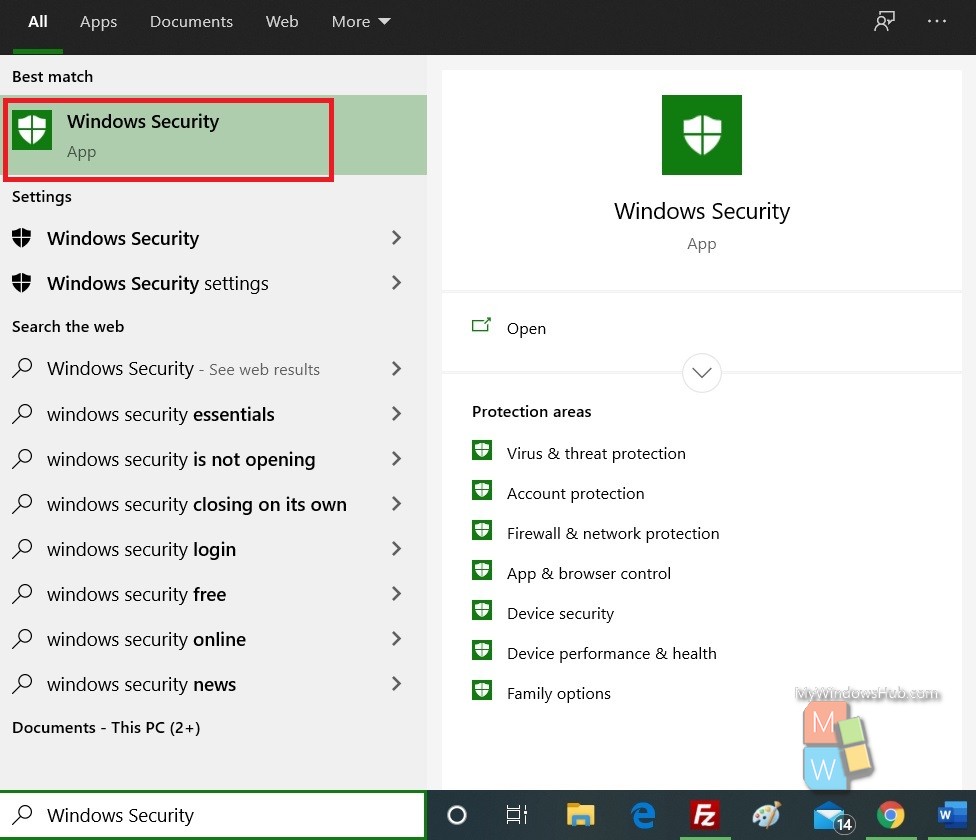 Next, go to Virus and Threat Protection in the left panel.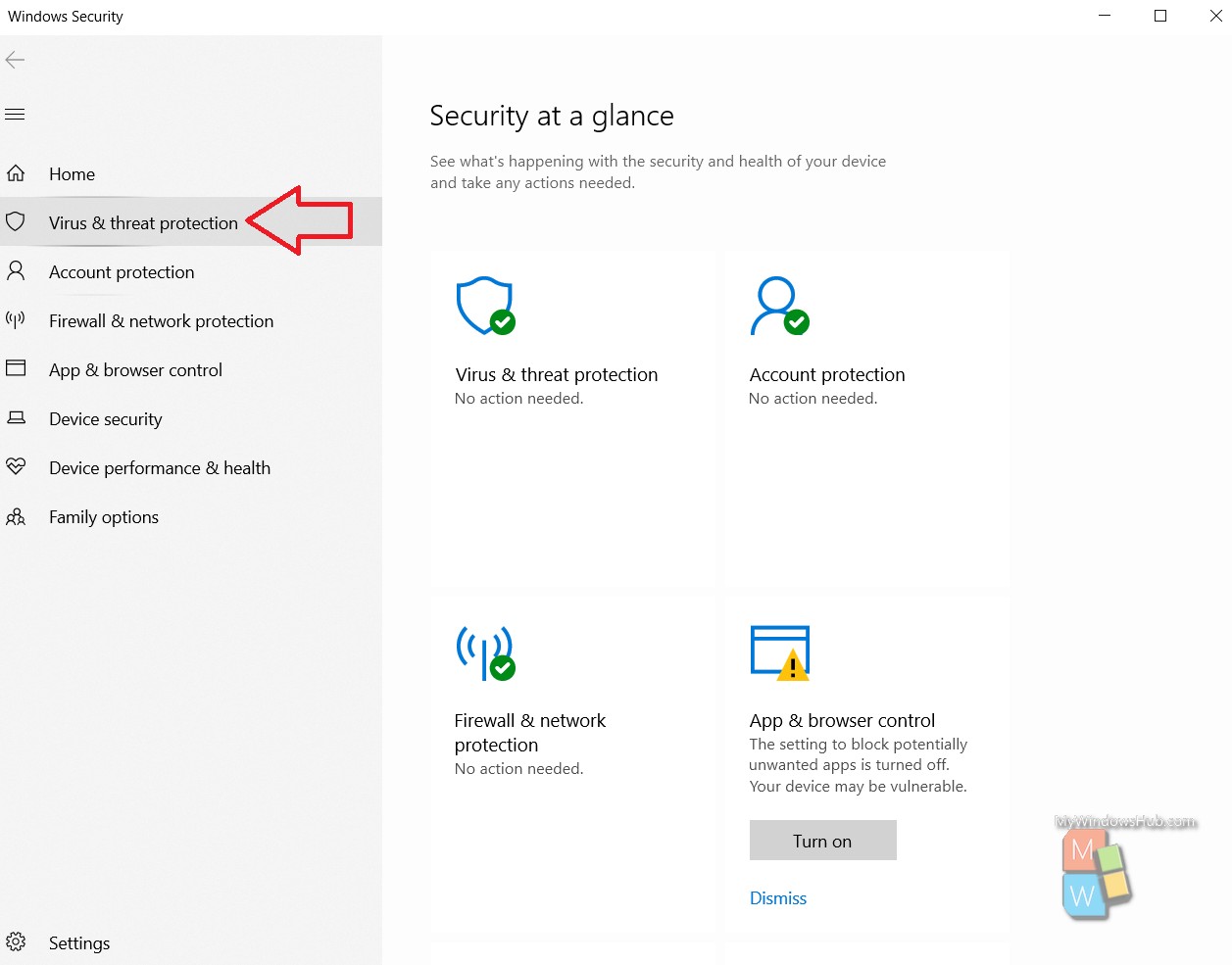 Next, click on Manage Settings under the Virus and Threat Protection option.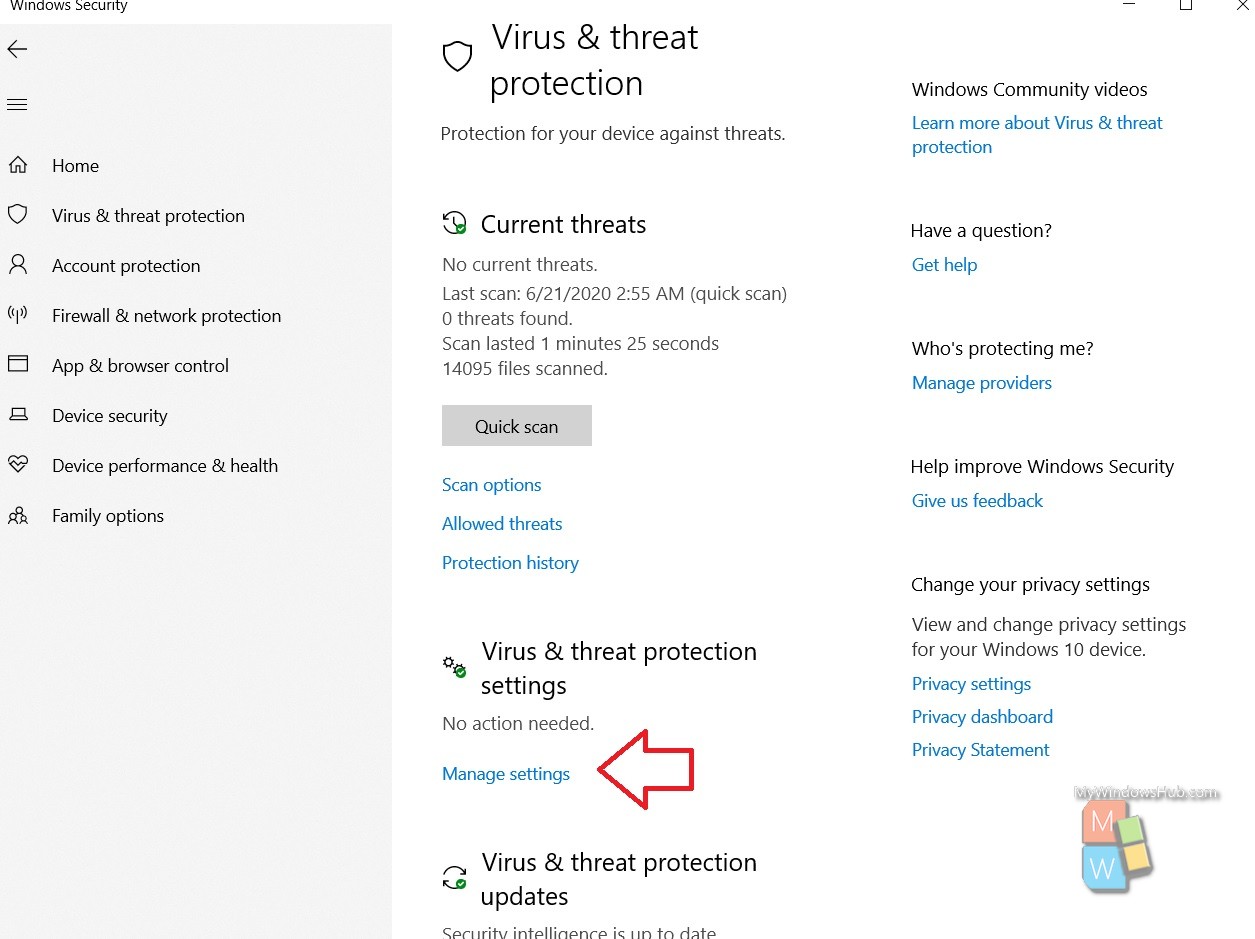 In the right panel, you will find Real-Time Protection. By default, it is turned on.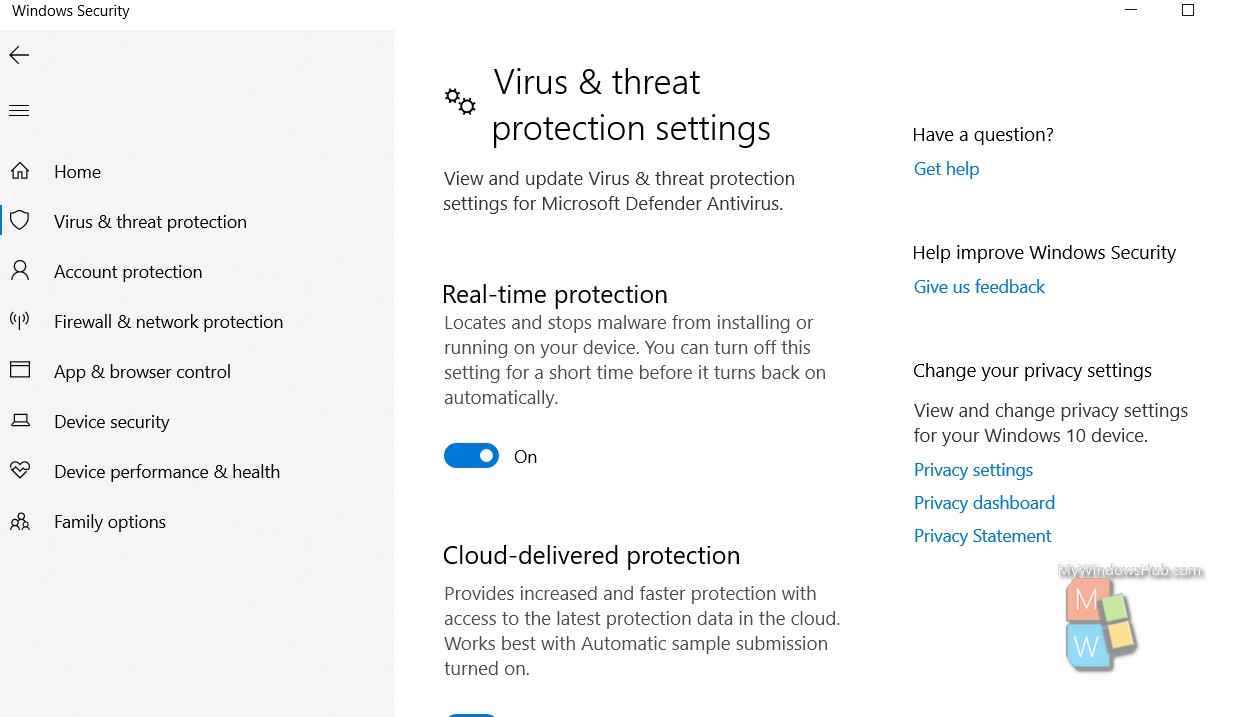 Click on the slider, to turn it OFF.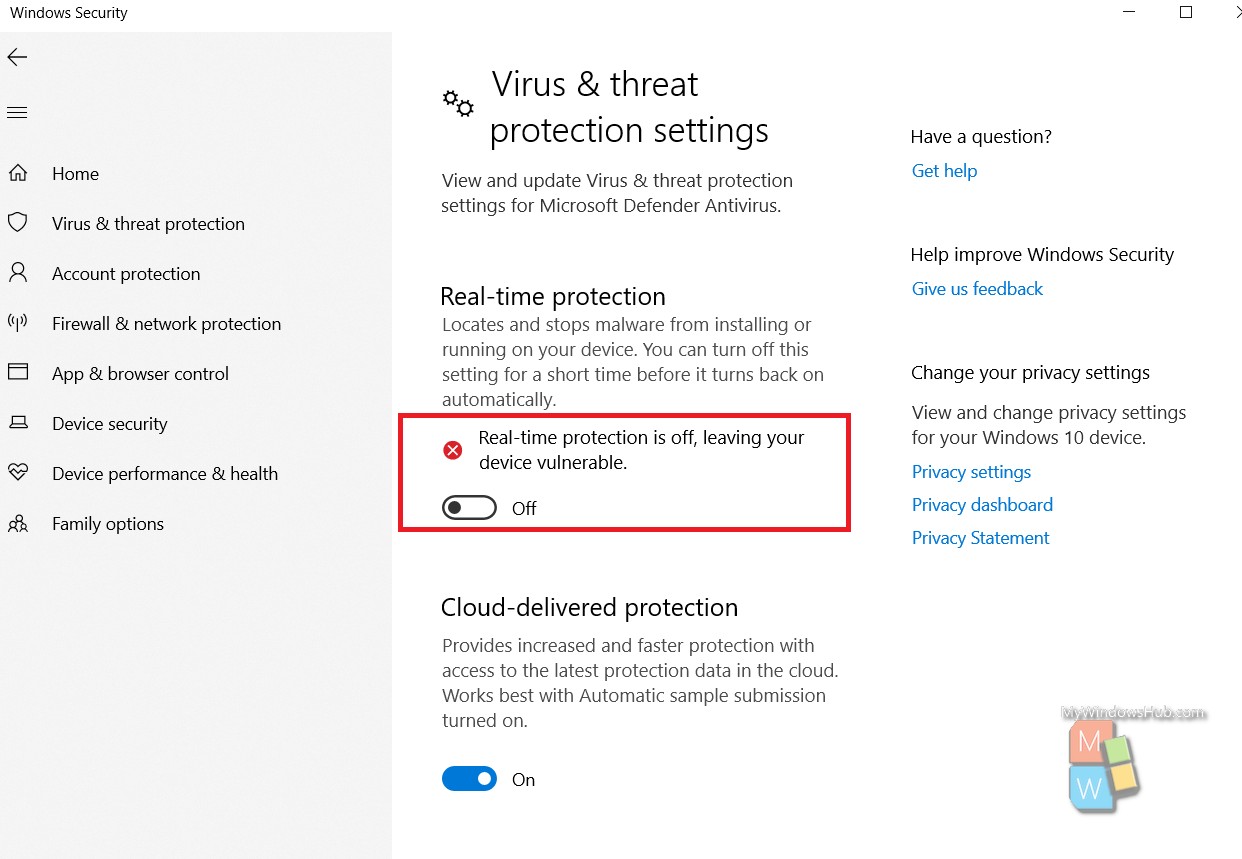 That's all! If you want to turn it on, you can follow the same steps, and click on the slider corresponding to Real-time protection and turn it on.