We often need this schedule feature in mail. Users who use Gmail regularly are aware of the feature that is, it enables users to write and schedule a mail to send it at a later time. For example, you have to send mail to a person who is at a different time zone, and you want to send mail at a particular time, you can use this feature. if you need to send someone birthday wishes, then also you can schedule a mail so that the users will receive it at the required time.
In this article, we shall show you the simple steps to schedule a mail in Gmail.
Steps To Schedule A Mail In Gmail To Send Later
First, type the mail by clicking the Compose mail option. Once, you are done typing the message, entering the recepient name, subject etc., click on the arrow beside the Send Option as shown below.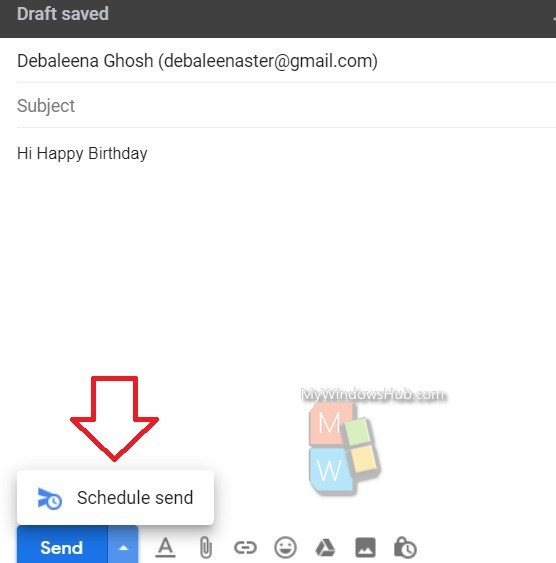 Next, you will get suggestions on date and time at which you may want to send the mail. If you want to send the mail at some other time, then click on the Select Date and Time option.

Now select the date and time. Finally click on Schedule Send.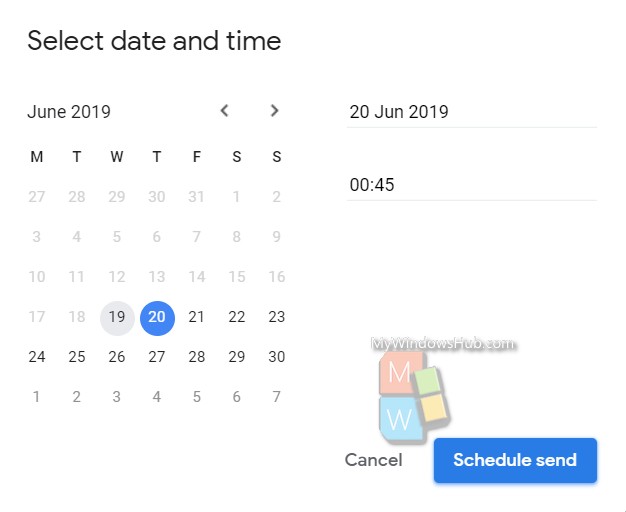 That's all!