Windows Explorer is the heart of Windows OS and explorer.exe process is the user shell for it. Explorer.exe is used by many utility items like File Explorer, Desktop, Start menu, and taskbar. We need to restart explorer.exe process in order to refresh it. There are several processes by which you can restart the explorer process. Here we shall show you two of the most easiest ways of doing it. When the explorer.exe process is stopped the desktop goes blank and then reopens. The explorer.exe file is located in the C:\Windows folder.
Steps to Restart explorer.exe Process in Windows 10
METHOD 1
1. Open Task manager by typing it in Cortana.
2. Now go to the Process tab. Go to Restart tab, and tap on Restart button at the bottom of the dialog box.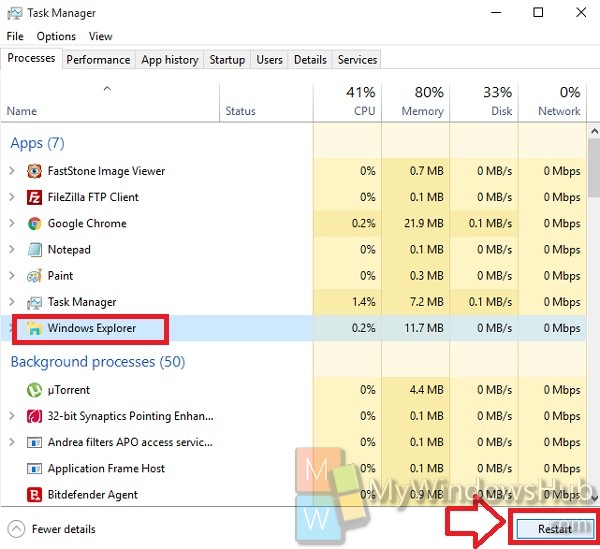 METHOD 2
1. Press Windows+X and go to Command Prompt (Admin).
2. To stop the explorer.exe process, type the following command
taskkill /f /im explorer.exe
3. To start the explorer.exe process,
start explorer.exe