Windows 10 has introduced a very cool way of capturing screenshot. Just tap Win+Prtsc and the images will be captured. the screenshots are stored in %userprofile%\Pictures\Screenshots. The images are stored as Screenshot(x) where x denotes the serial number of the screenshots. As you take a new shot, the counter increases by 1. Since this is a game of the registry keys, even if you delete the screenshots or move them to another locationa, it will continue to increase its counter with every new capture. If you want to reset the counter you can. The following tutorial will help you learn how to reset the Screenshots index counter in Windows 10.
Steps to Reset the Screenshot Index Counter in Windows 10
1. Press Win+R to open Run Window. Type regedit and hit Enter.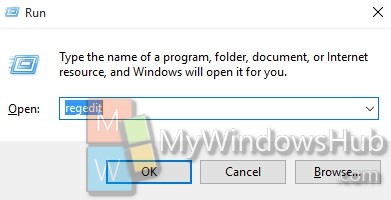 2. Next, navigate to the following location
HKEY_CURRENT_USER\Software\Microsoft\Windows\CurrentVersion\Explorer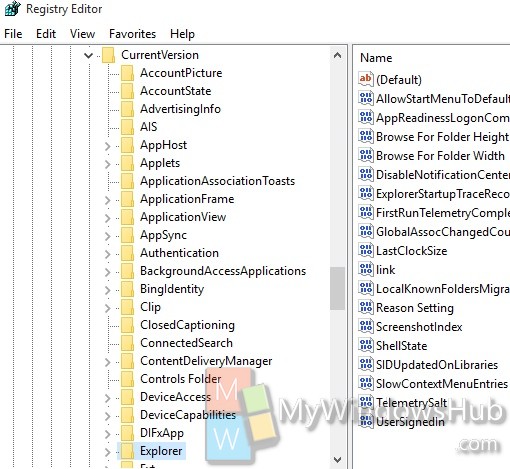 3. In the right panel, select ScreenshotIndex.
4. Double tap on the key to modify its value. The value given there means the number of screenshot already taken. Set the value to 1. This resets the counter.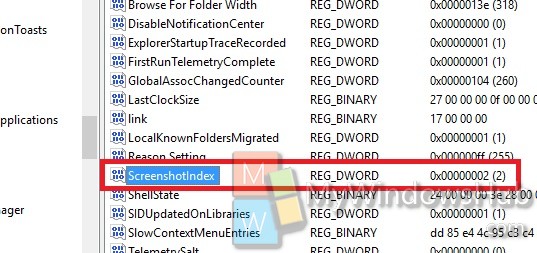 5. Close the Registry Editor.