Windows Search option is used by a Windows user for searching files, settings, drivers, etc. Windows Search indexer is a process that proliferate your searching experience on your Windows PC. Microsoft has added a space for customization, where you can add or remove Windows search index locations. This means, if you want you can remove a particular drive or folder from being searched, when a user searches for something. Or, you can also add only specific locations, that the indexer will traverse during a search action. This setting can be changed very easily. But, if you want to prevent a user from changing or modifying the Windows search index, you can create a registry key by following the steps below.
There are two ways, by which you can change the modification permission of Windows Search index locations, by Local Group Policy Editor and using the Registry Editor. In this article, I will use Registry Editor. Check out how to prevent users from modifying Windows Search locations.
Steps To Prevent Users From Modifying Windows Search Index Locations
1. Press Windows+R to launch the Windows Run command box. Type regedit and hit the Enter button to open the Registry Editor.
2. As the Registry Editor opens, check the left panel and navigate to the following location
HKEY_LOCAL_MACHINE\SOFTWARE\Policies\Microsoft\Windows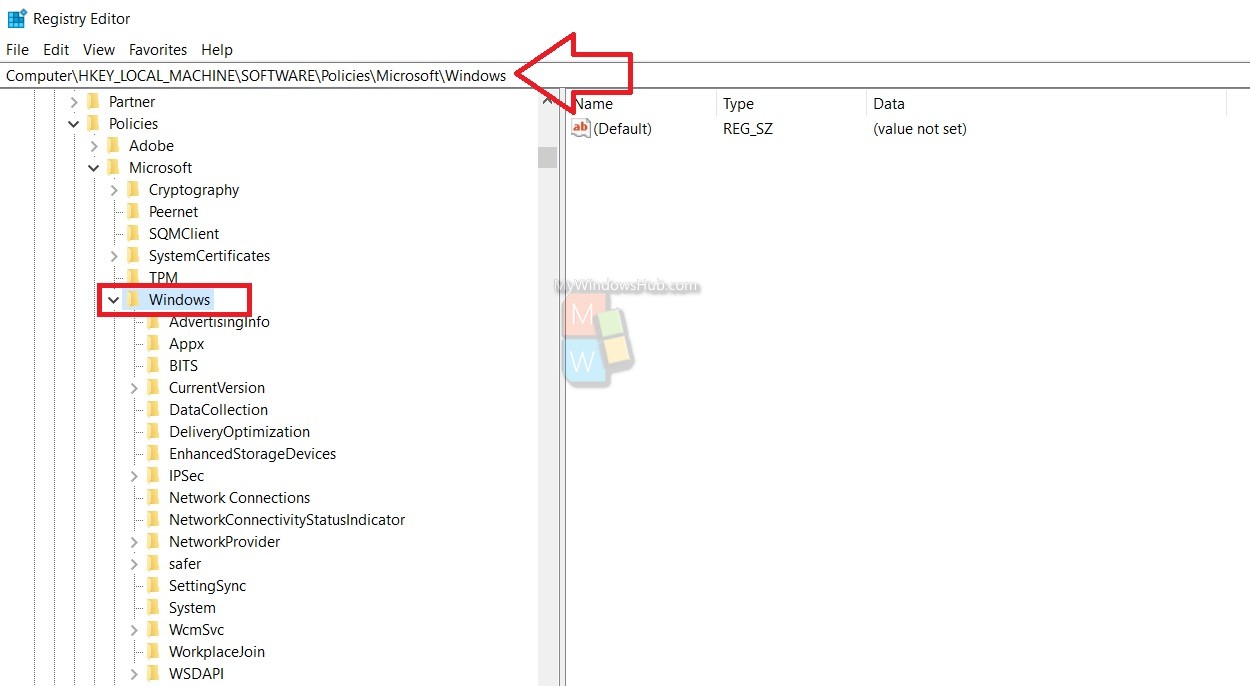 3. Next, right click on Windows, go to New and select Key. Name the key Windows Search.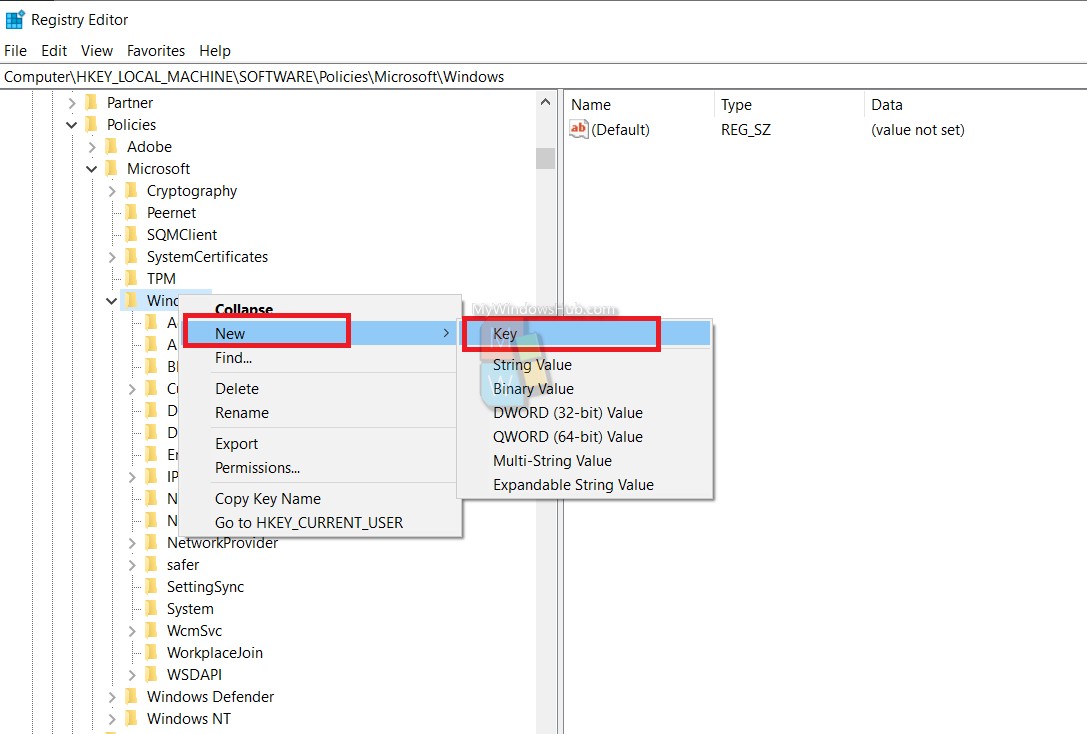 4. Right-click on Windows Search, go New and select DWORD (32-bit) Value.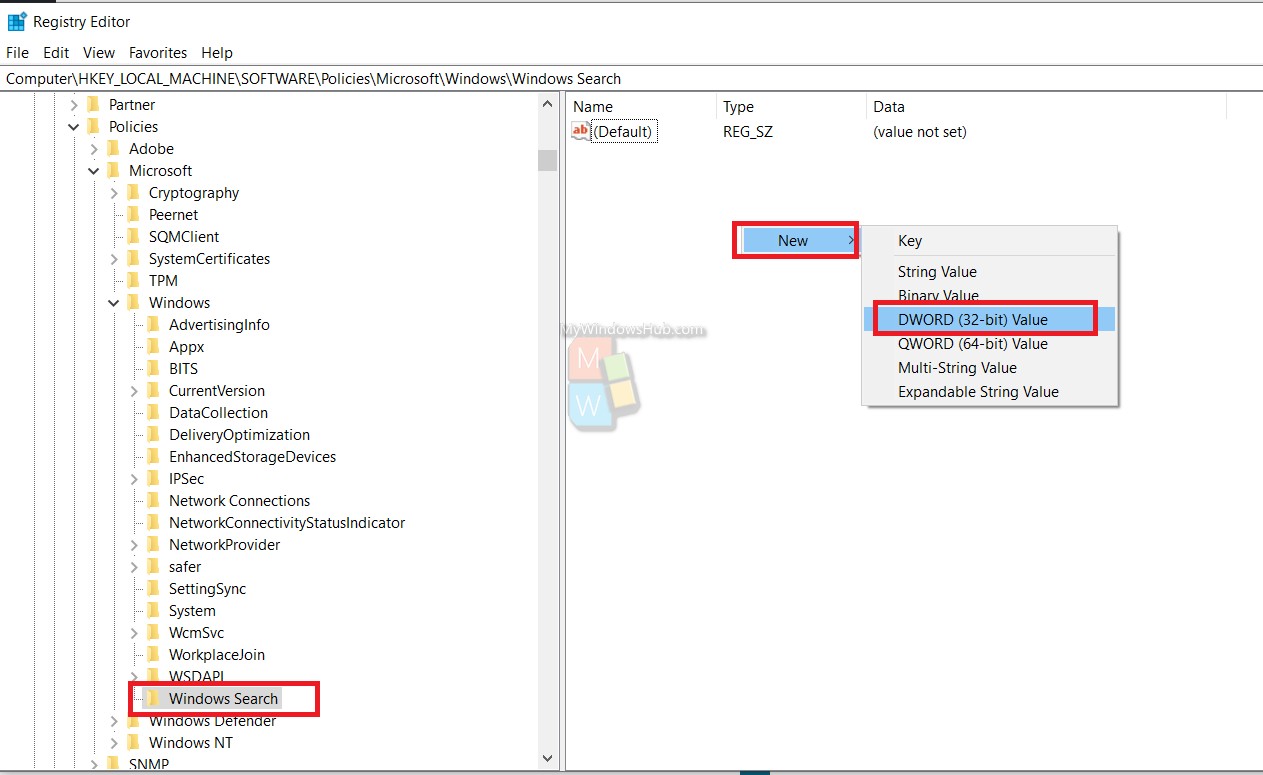 5. Name it as PreventModifyingIndexedLocations.
6. In the right panel, double click on the DWORD and set the value to 1.
7. That's all. Restart the PC to see the changes.