In this article, we shall see how to enable your Windows 10 PC to host an FTP Server. FTP is the acronym for File Transfer Protocol. It is a standard network protocol which is based on a client server architecture. The two important components of FTP are a client and a server on a computer network. Now, talking about FTP Server, it is nothing but a computer which which can receive an FTP connection and has a dedicated FTP address. An FTP server is always turned on so that it can recieve connection uninterruptedly from the client.
There are certain important points that need to be kept in mind while working with an FTP server. When a client tries to connect with the FTP server, USER and PASS commands are used to send the username and the password. The server allows the client to upload and download files but it also has the ability to impose restrictions on upload and download. There are several other features of a File Transfer Protocol server.
Let's have a look at how to enable FTP on your Windows 10 device.
Steps To Enable Your Windows 10 PC To Host An FTP Server
1. Open Cortana, and type Turn Windows Features On or Off. Select the settings from the search results.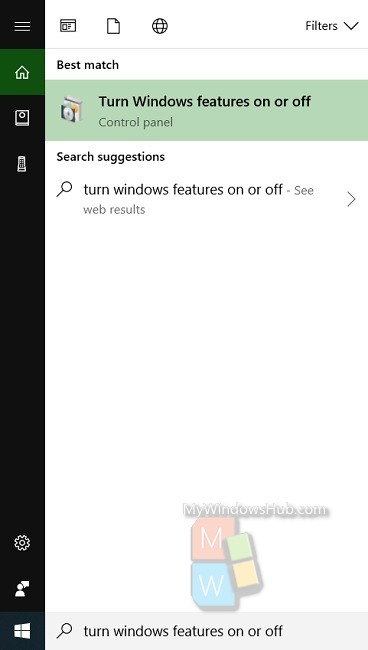 2. Now scroll down and find out Internet Information Services in the list. If it is not installed, then there will be an empty check box. Check the option. Next, click OK. Here, an important thing to note is that you have to keep in mind is that checking the main checkbox will not install all the sub files. For example, it will not install the FTP Server. To include that in your install option, click on the plus sign and expand the options. Check the individual sub files and then tap OK. Also, make sure that the Windows Process Activation Services is also checked. If not, then do it.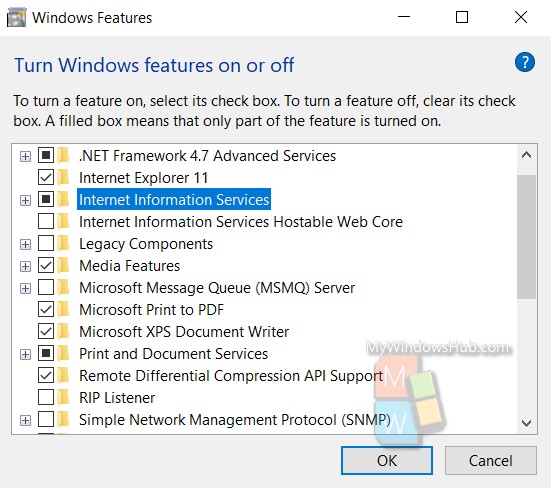 You can expand the Internet information service and check the box besides FTP servers. Click OK. The FTP server will be enabled on Windows 10. That's all!