When we use multiple tabs in the Chrome browser, it is challenging to navigate among the open tabs. And for sure, you need to switch between various tabs to reach the intended tab finally. This makes the whole browsing experience terrible, and sometimes Chrome won't respond appropriately if you're opening more than 20 tabs at once. There is an exciting feature added by Google to the mostly used browser Chrome, which allows you to search among the open tabs, and you can pinpoint the right tab without navigating through multiple tabs. This article shall discuss the steps to enable the Tab Search feature in the Chrome browser.
This can be achieved in two different ways, as mentioned below,
Enabling the experimental flag in the Chrome setting
By Modifying the shortcut target
Note: This feature is only available on Google Chrome Canary and soon be available on the stable versions. To try this out right away on your device, make sure to read the release note once to verify this feature's availability.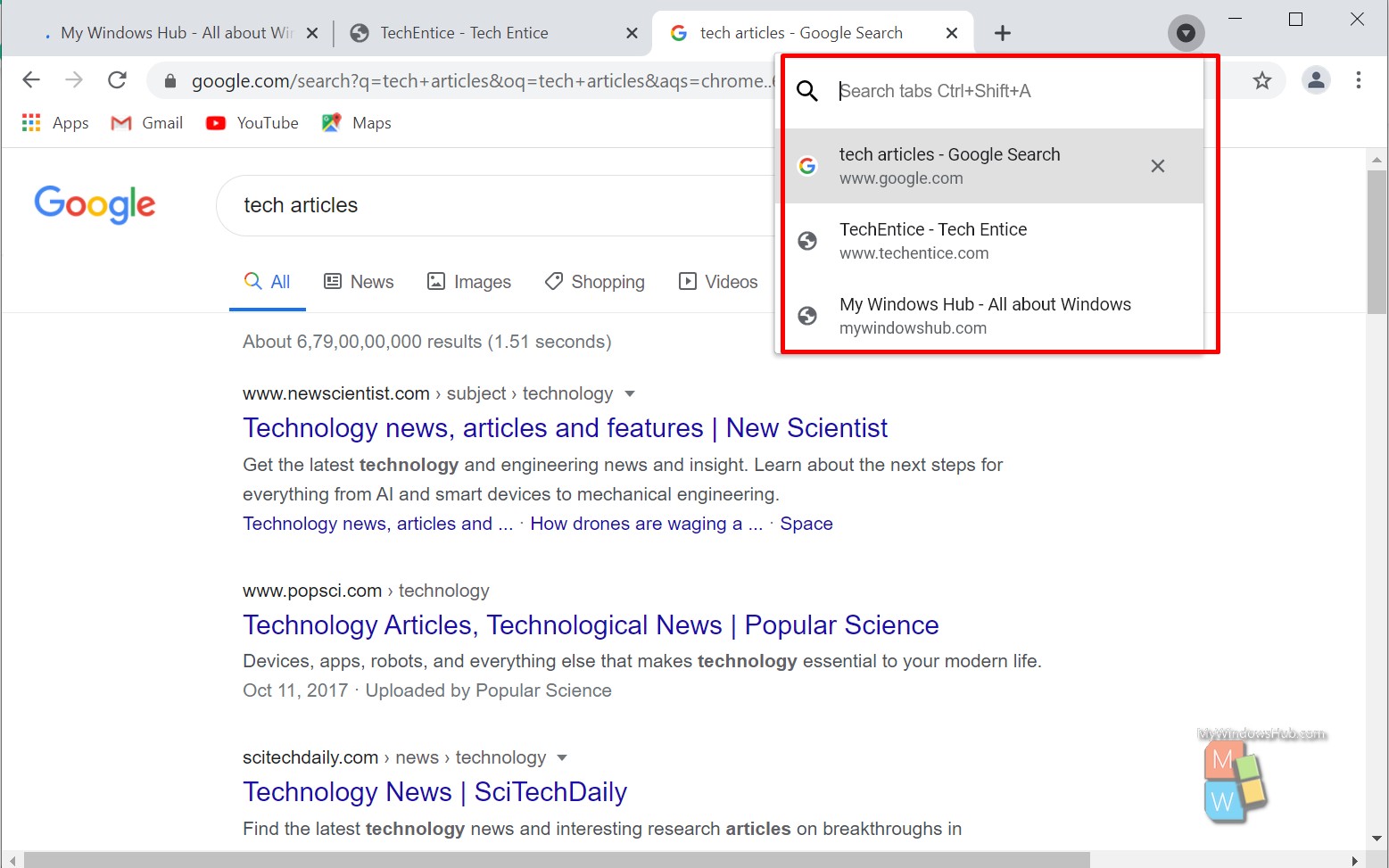 Enable the Tab Search feature using the flag:
Open Google Chrome Canary or the stable version of Chrome having this feature. Please note that this feature is still in beta mode, so proceed further with caution.
Click on the address bar, type the below-mentioned path, and hit the enter button to navigate,
chrome://flags/#enable-tab-search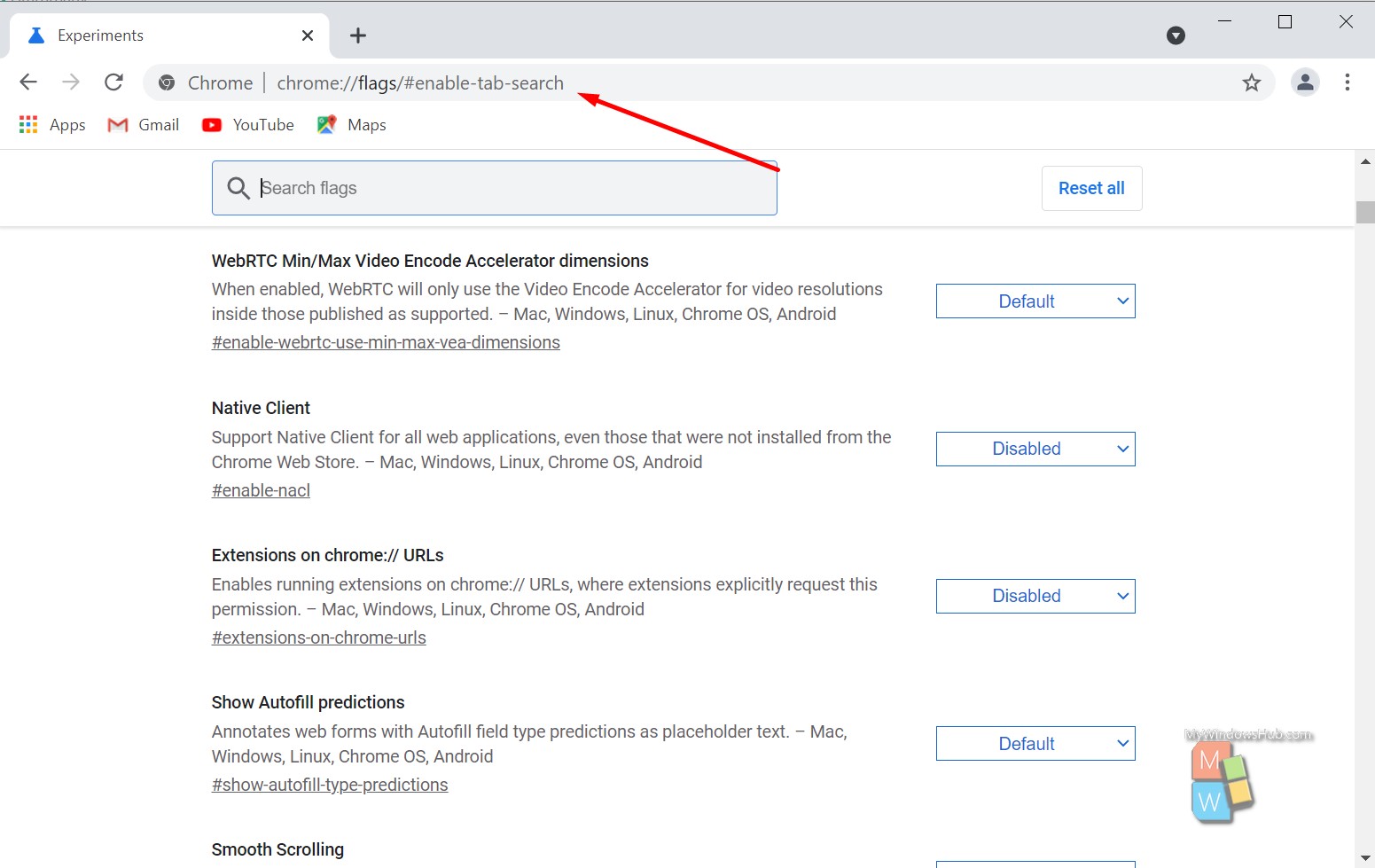 Besides the "Enable Tab Search" flag, select the "Enabled" option from the dropdown.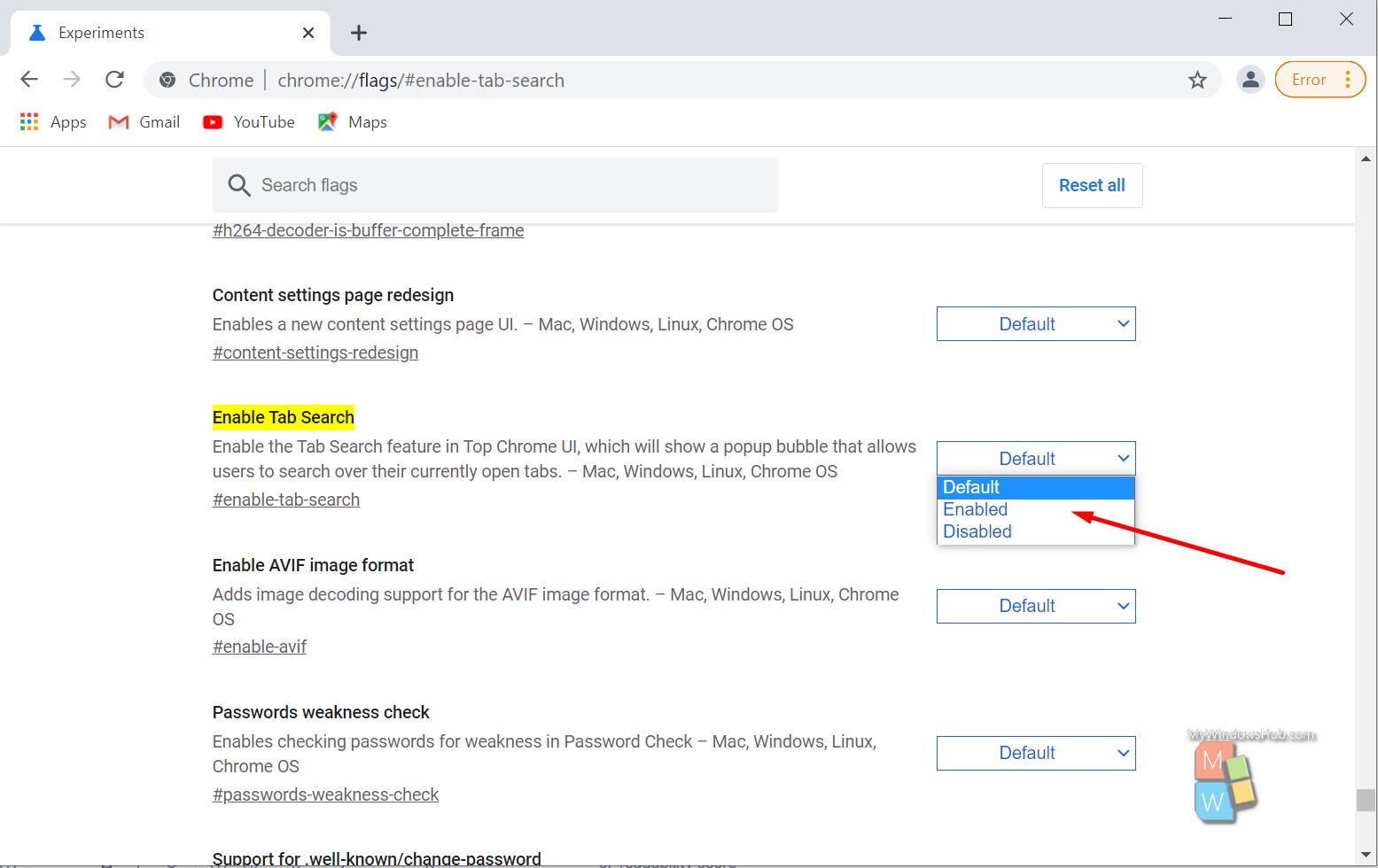 You shall be able to see the "Relaunch" button; hit it to relaunch Chrome.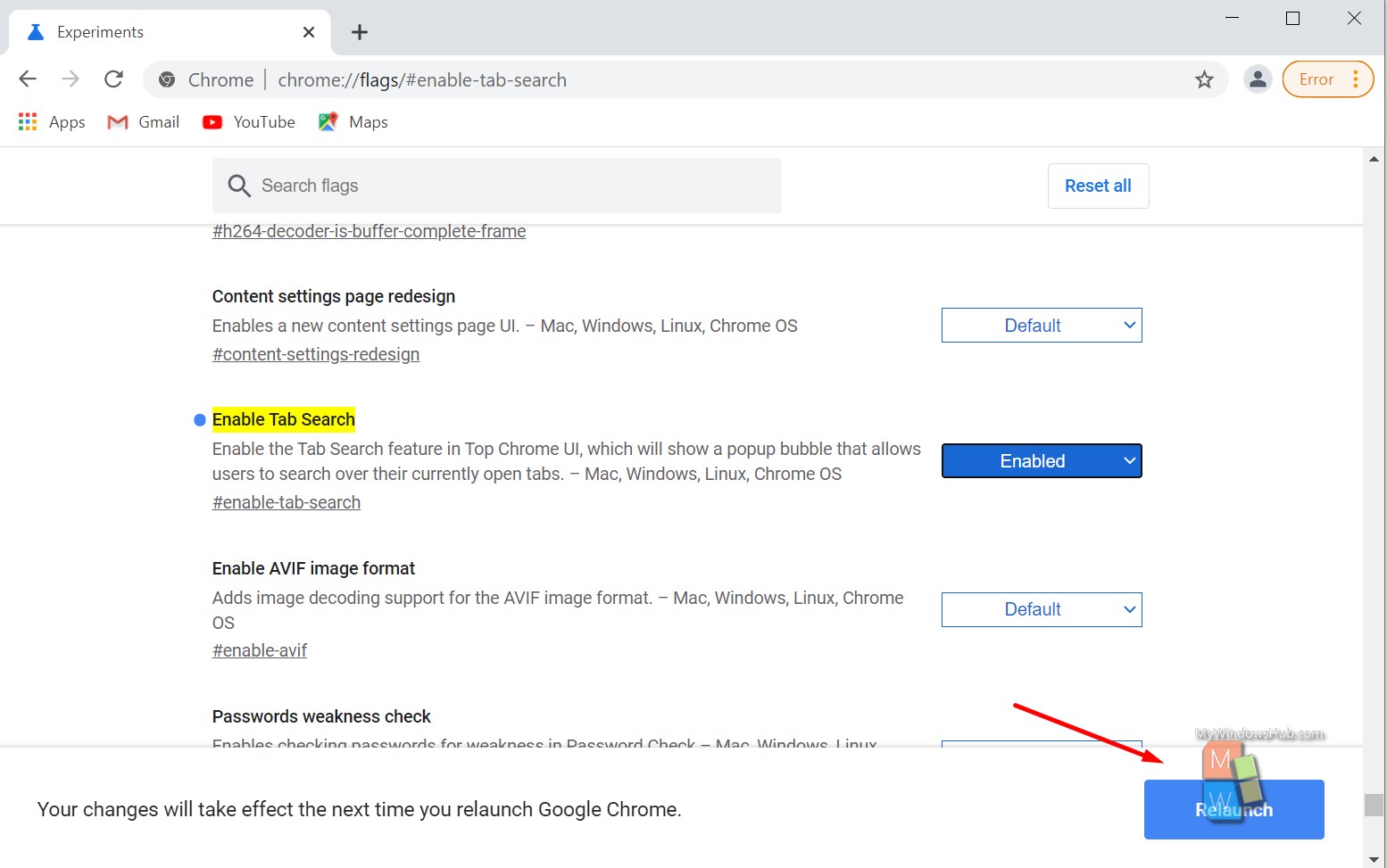 Exit the Chrome browser and check the tab search feature.
Enable the tab search feature by modifying the shortcut target
This method involves changing the launching command of Chrome, so before we get started, make sure to close all instances of the browser.
Right-click on the Chrome browser's shortcut icon and then click on the "Properties" option from the menu.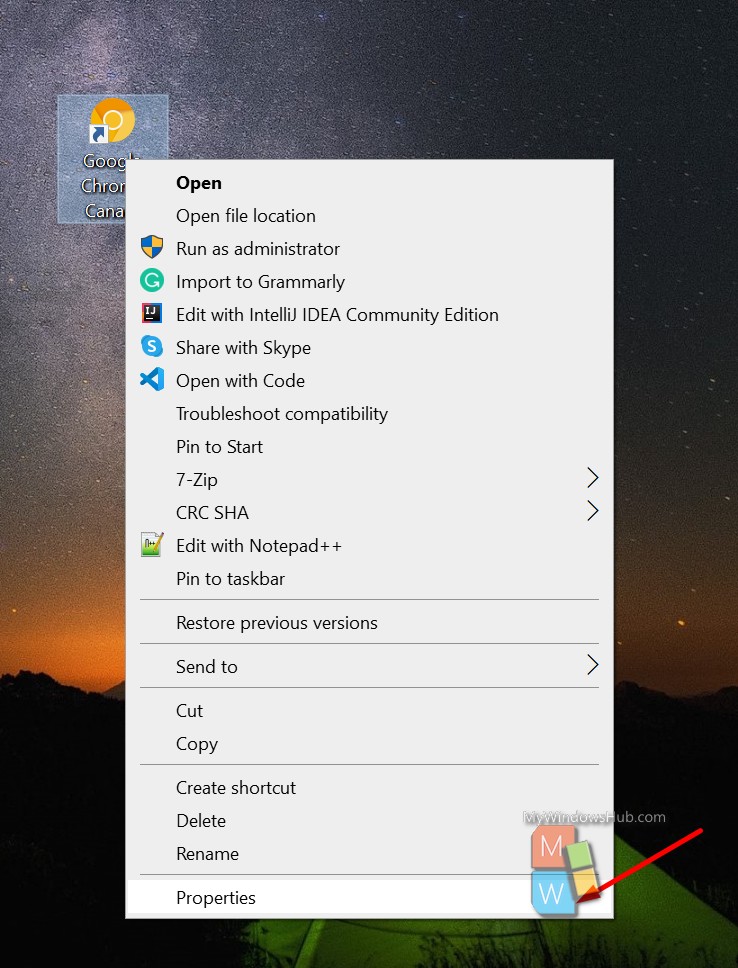 Then traverse to the "Shortcut" tab and locate the "Target" property.
Hit the space bar to add a blank space and then append the bellow command to enable the tab search feature,
–enable-features=TabSearch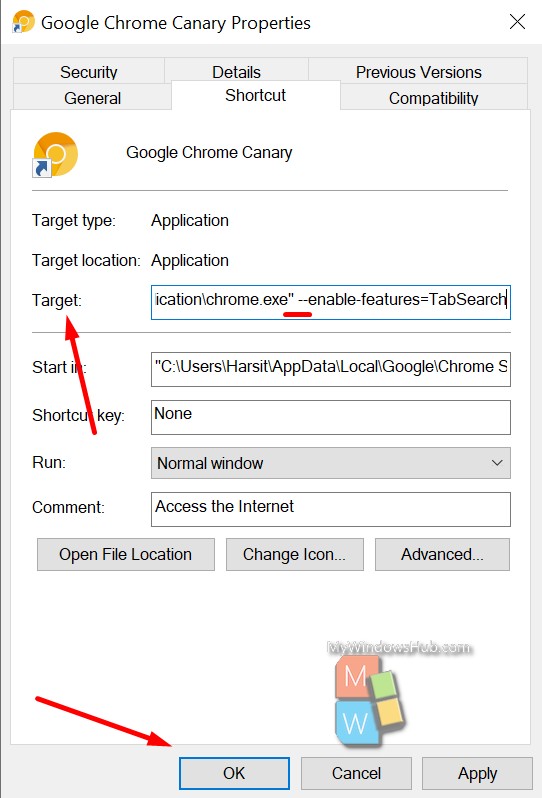 Then click on the Ok button to save the changes.
Conclusion:
The tab searching feature is one of the outstanding features added by Google to its family of browsers. This feature will make your life easier while switching between tabs seamlessly. Here we had walked you through two different ways to enable the tab search feature of Google Chrome.