Windows 10 is designed in such a way as to improve your internet experience. As a part of this, the operating system tracks location and keeps a record of it. Well, the purpose of storing the location for limited time is to provide you better searching experiences. For example, if you are traveling at a particular place and staying there for a few days, then Windows 10 will extract location from your device and keep an account of it on daily basis. Based on the collected information of location, the operating system then produces personalized searches via Cortana. So, if you ask Cortana for nearby gas station, then Cortana can instantly provide you nearby locations. This would not have been possible without collecting location information. But from user point of view, you may not always like the idea of your privacy being hampered. In that case, you can delete the location history already stored on your device. When you delete the location history, the apps that use your device location will not be able to access this information.
In the following tutorial, I shall show you how to clear location history on Windows 10.
Steps To Clear Location History On Windows 10
1. First of all, click on the Start button and go to Settings.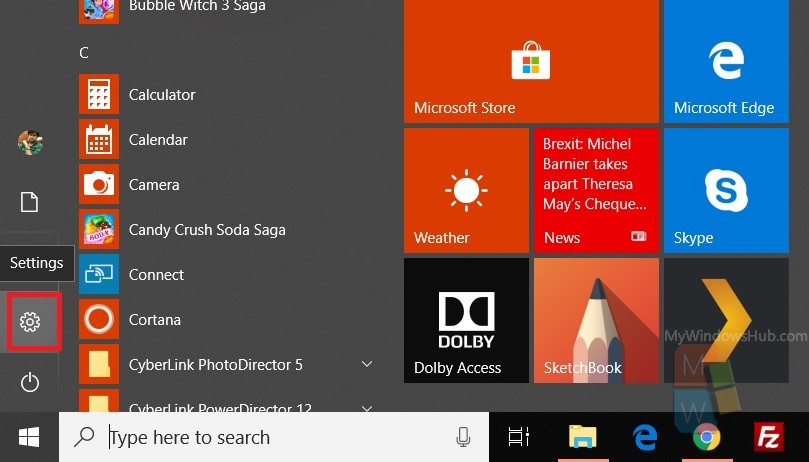 2. As Settings application opens, tap on Privacy. Privacy settings open all sub settings under it.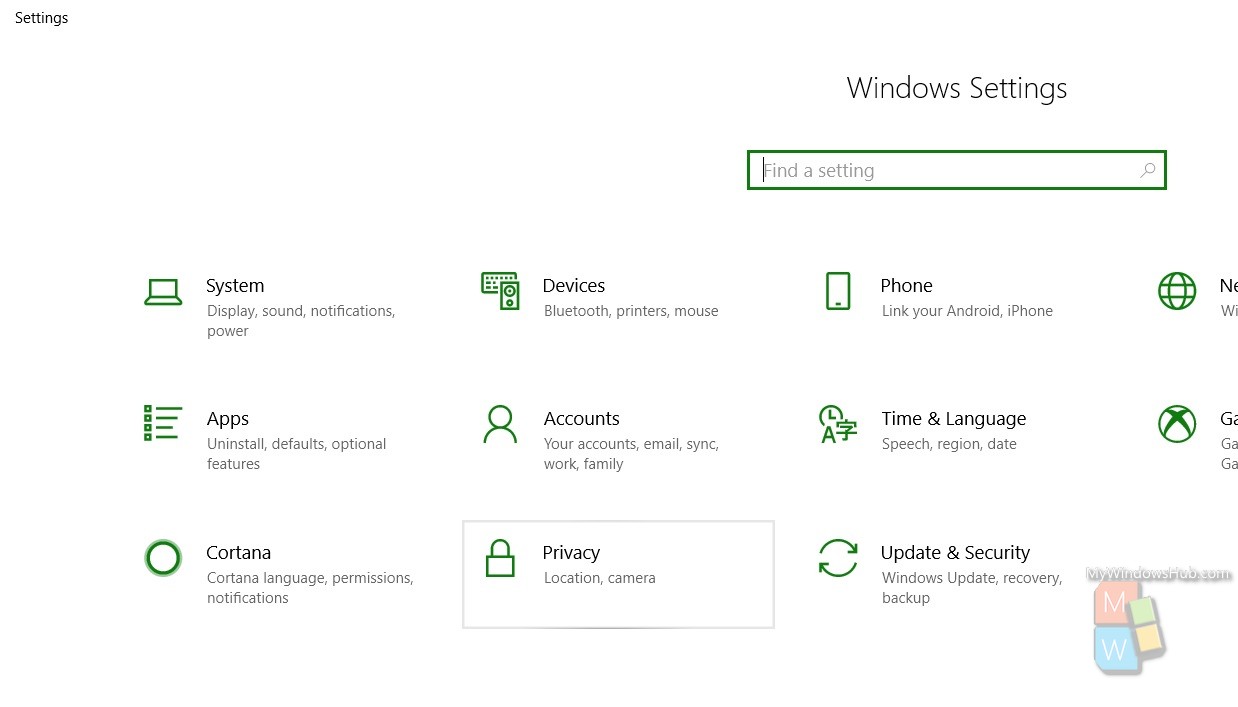 3. Now in the left panel, under App Permissions click on Location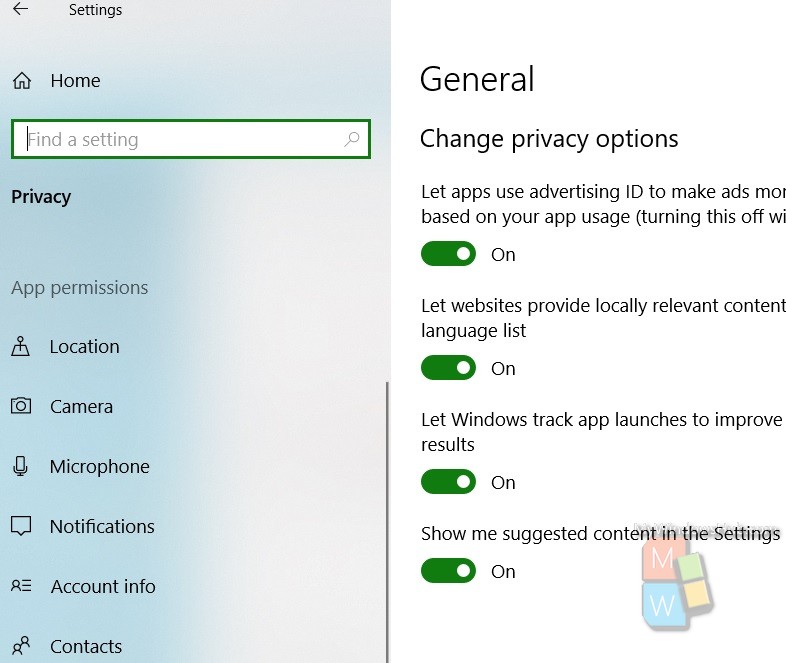 4. In the right panel, you will find Location History of your PC. If you want to delete your device Location History, simply tap on the Clear button below the Location History option.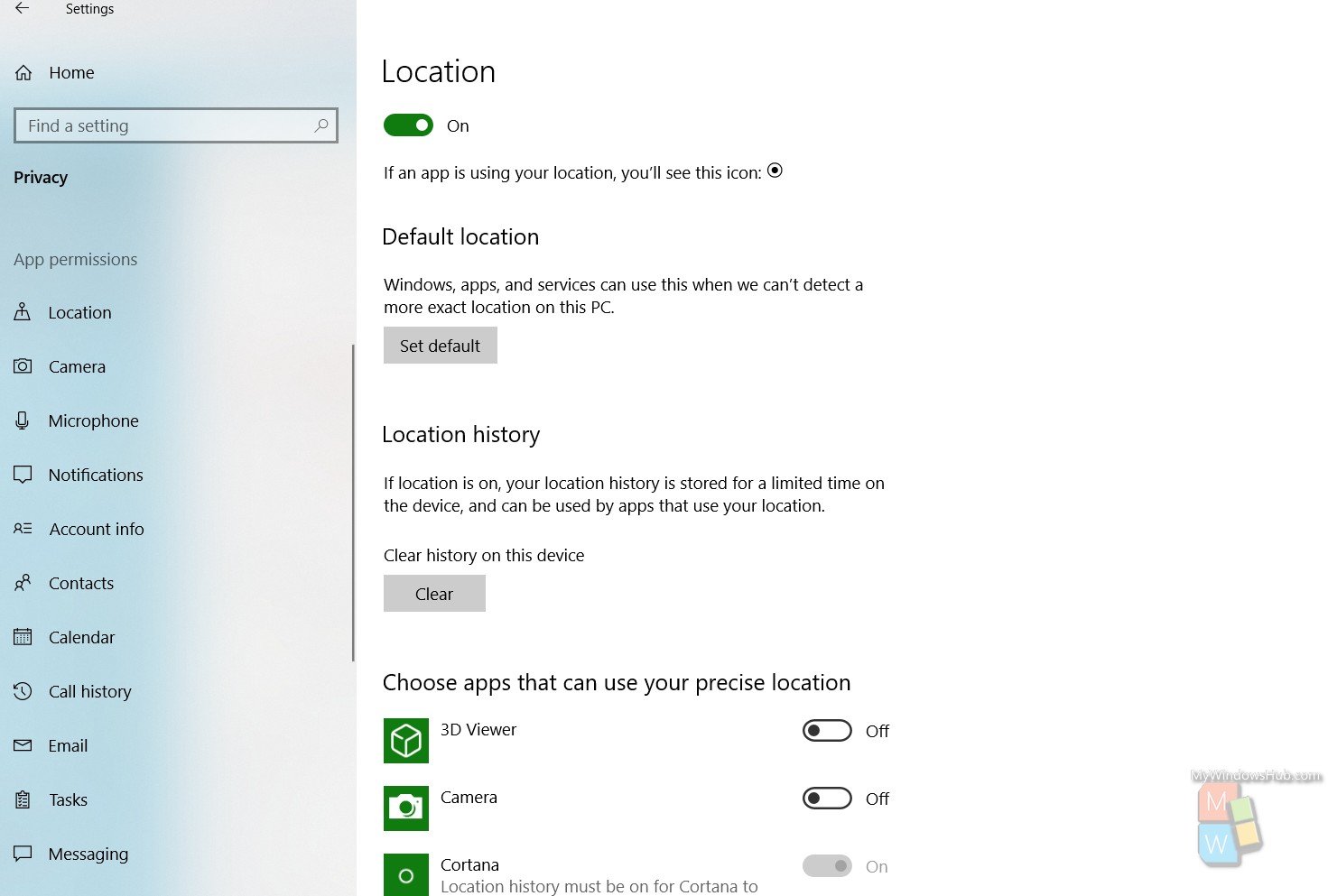 5. When it is done, you will find a tick mark just beside it.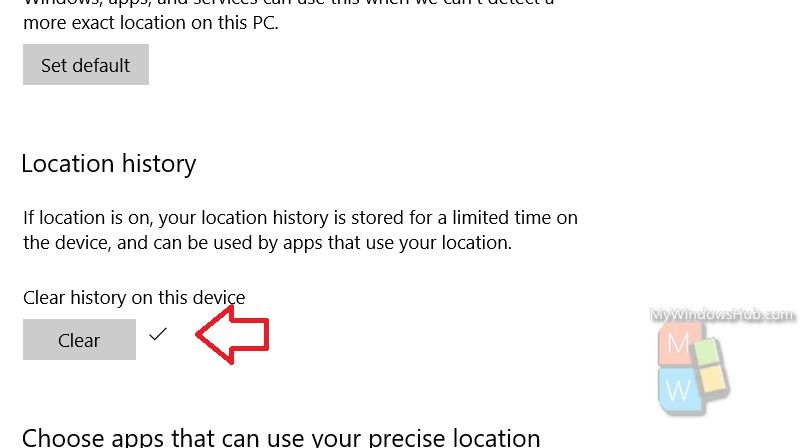 That's all!