This tutorial will show you how to change metro icons or icons in Windows 8 Start Screen.
Metro is derived from the classic Swiss graphic design. Windows Phone, Microsoft's website, Xbox 360 dashboard update, and Windows 8 included this new UI style. This key feature of Metro is to focus on the content of applications, relying more on typography and less on graphics. Live Tiles were included to integrate interface with the internet. Microsoft's "Metro" design language, featuring a new Start screen with a grid of dynamically updating tiles to represent applications; a new app platform with an emphasis on touchscreen input. In the new Metro style the icons are placed inside the metro tiles and these icons are easily customizable. You can replace these icons by any .ico files.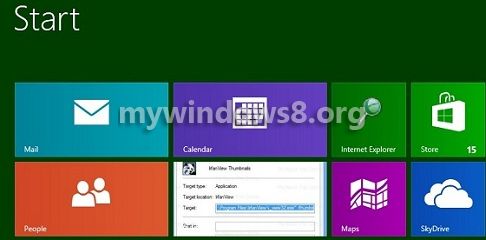 Follow a few simple steps to change icons in Windows 8 Start Screen.
Steps to change metro icons in Windows 8
1. Firstly go to Windows 8 Start Screen by pressing Windows key and select an application icon to be replaced.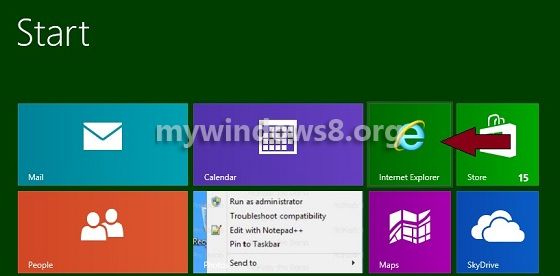 2. Now, right-click on the application and click on Open file location in the pull up metro bar at the bottom of the screen.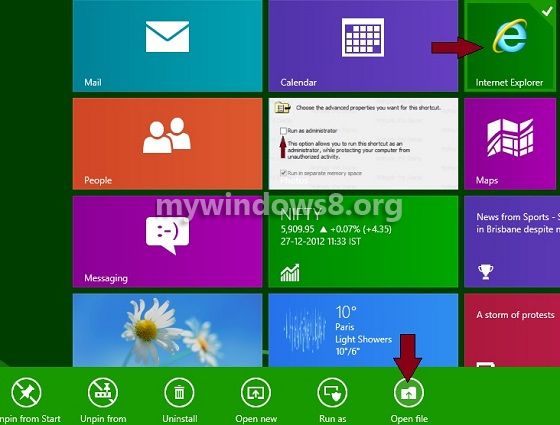 3. In the new window right-click on the selected application and click Properties.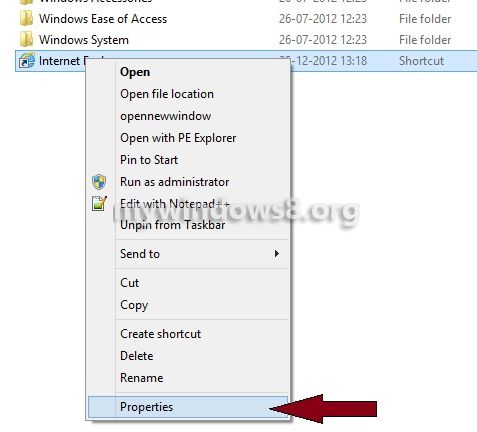 4. In the properties window click on the Change Icon button.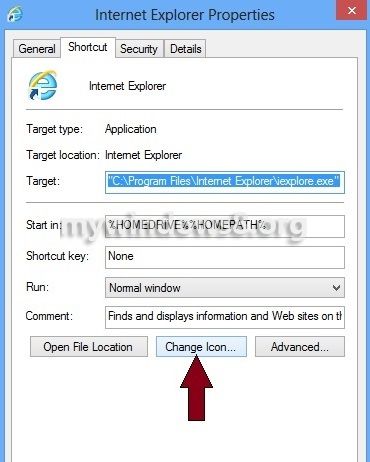 5. Now, a list of icons are available to you, select one of them or click on the Browsebutton to select a .ico file from your hard drive and click OK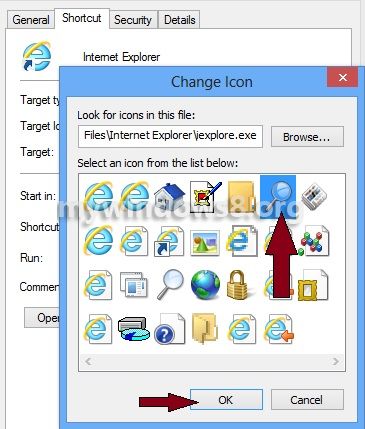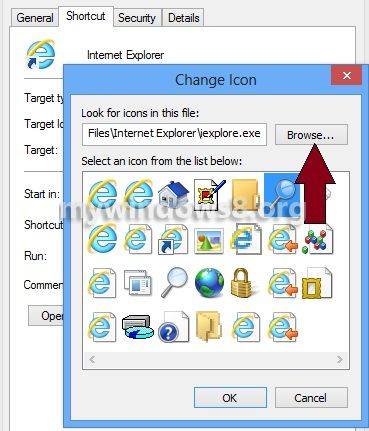 Finally you have the changed icon.