Windows XP has been a phenomenal and legendary version of Windows operating system that has been the major backbone of all banks, giant companies and almost every business activity around the world is based on this version. Now after 12 years of uninterrupted service Microsoft finally decided to call it quit. The reason we all know is to promote the new Windows 8 and its consecutive versions and make people accustomed to it. While mane banks have moved on and updated itself to Windows 8, some are still paying huge amounts to extend the service duration.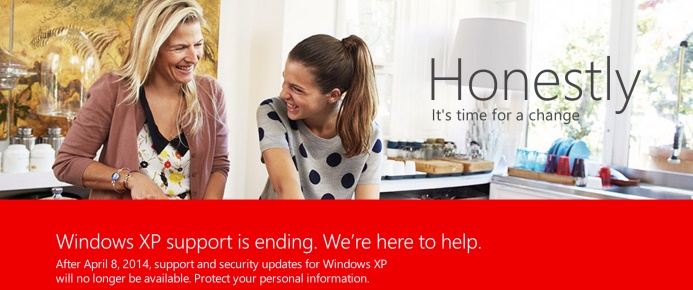 The sudden withdraw from the official support ushered a path of new business for Google. Google is now all set with lot of promotions for enterprises to lure users to switch to Chromebooks. Now lets get into the details of the business prospect that Google is planning for. Organizations that buy through Chromebooks fir Business will get a discount of $100 for each managed device. If Windows desktop app support is needed, Google is offering $200 off Chromebooks for Business with VMWare's DaaS visualization suite, and 25% off Citrix XenApp Platinum Edition. Both of these editions are designed to ease the transition from Windows to Chrome OS.
While Microsoft is trying to establish Windows 8 as the backbone Operating system for business, Google is trying to steal the showtime in due time.