Windows 8 and 8.1 has four types of security systems viz. Password, Picture Password and PIN. These security settings are available in Sign-in options under Accounts settings. The 4 digit PIN system is by default disabled for domain users. The PIN sign in policy determines if a domain user can sign in using a PIN. As said earlier, this feature is not configured by default but if you turn on the PIN sign-in Policy, the domain users can log in to a computer using the PIN. While using this feature it must be notes that the users' domain passwords are cached in the system vault. The following steps will help you to turn on PIN Sign in for domain users.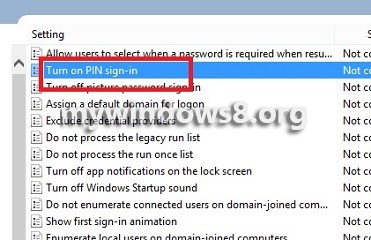 Steps to Enable Pin Sign-in For Domain Users on Windows 8.1
1. Open Run Window by right clicking on the Start Button and clicking on Run.
2. Type gpedit.msc and hit Enter to open Local Group Policy Editor.
3. Now navigate to the following location Computer Configuration\Administrative Templates\System\Logon.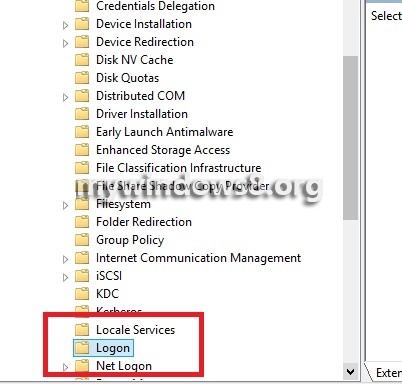 4. In the right side pane, double click on Turn on PIN sign-in.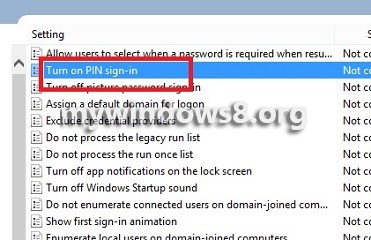 5. The setting is not configured. Check Enabled. That's it.