This tutorial will show you how to enable or disable cookies in internet Explorer 10 on Windows 8.
Cookies
A cookie is a piece of text that a Web server can store on a user's hard disk. When the same website is browsed again by the user in the future, the data stored in the cookie can be retrieved by the website to list the previous activities of the user. For example, a website may store the Login credentials of a particular website on the local computer so that each time the user logs in to the website User Id and password are not required (both for security purpose as well as user-friendliness).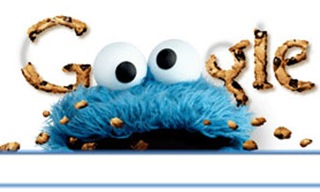 In Microsoft Internet Explorer all the cookies stored in a particular machine can be seen. They are stored in c:windowscookies directory. Each file is a text file which contains name-value pairs, and each and every websites place a cookie on your machine if your machine is in a state to accept cookies.
Steps to enable or disable cookies in Internet Explorer 10 on Windows 8
1. Right-click on the Network icon on the lower right corner of the desktop and then click on "Open Network and Sharing Center".

2. In the Network and Sharing window Internet Option is available in the lower left pane, Click it.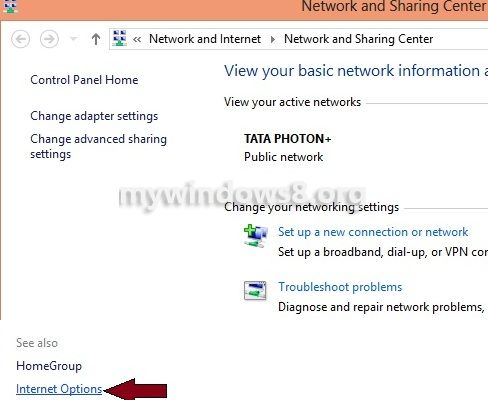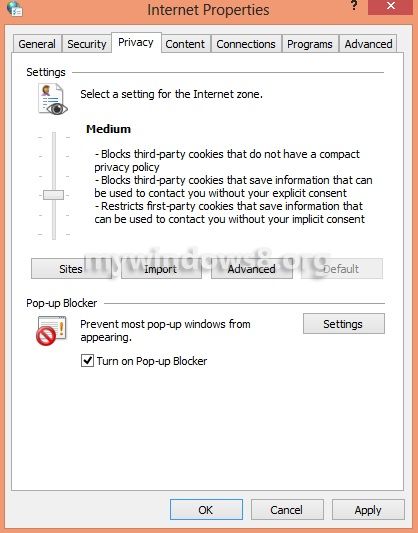 3. In the Internet Options window slide the slider to maximum to Block all Cookies.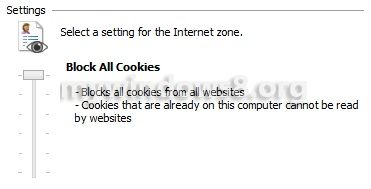 4. Slide the slider to minimum to Accept all Cookies.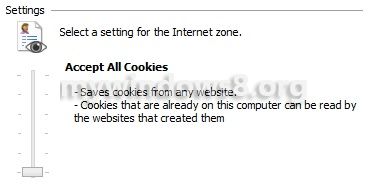 5. Click "OK" if you have customized the amount of cookies to be accepted/rejected by your system.