This article will help you to create PIN to log in into Windows 8.
Among the various new security features of Windows 8, PIN is one. This feature enables you to assign a 4-digit PIN or Personal Identification Number for your Windows 8 computer after you have a Windows Live ID and this PIN is asked whenever you log in to your machine. It's a mode to accomplish quick login in computers and tablets. You do not require pressing Enter key or clicking any OK button to login into your Windows 8. You will be logged in as soon as you type the last digit of your valid PIN. This PIN log in is very effective for Windows 8 touch screen devices. Using PIN log in you do not need to enter your lengthy Microsoft password to log in into your Windows 8 system. Instead you can use your four digits PIN. Again you need to know the password of your User Account to change the PIN of your device. So, in that point of view PIN is much secured.
Steps to create PIN to log in into windows 8
1. Press Windows Key + C to open Windows 8 Charms Bar and then click on Settings.
2. Click on More PC Settings.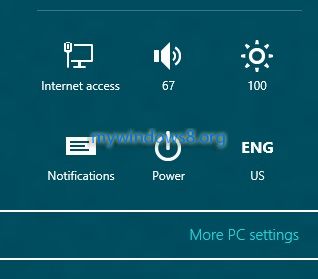 3. Now click on Users in the left pane.
4. From the options in the right hand pane, click Create a PIN.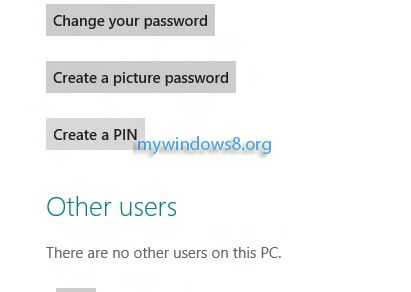 5. Now the computer will ask for your current password, type it and click Next.
6. Next type your numerical PIN twice to confirm and click Finish.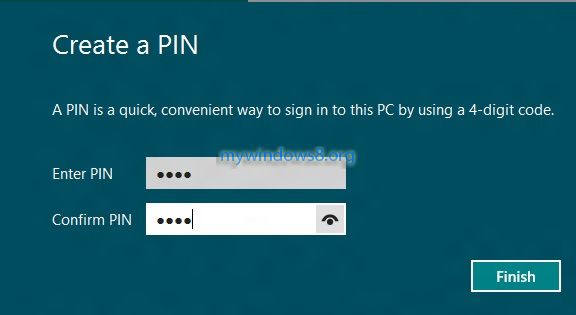 7. From now onwards whenever you log in to your computer, you'll be asked for PIN code.