On screen keyboard removes the involvement of physical use of keyboards and keypads and concentrate all function using the touch pad or mouse. Onscreen keyboard has a great utility for performing functions that require high security. Use of on-screen keyboards prevents any intruder from tracking passwords and codewords from pressing of keys and so we always found high security services like net banking and online transactions provide a separate on screen keyboards. Windows also has its own on screen keyboard. The following tutorial will help you to create on screen keyboard in Windows 8.

Steps to Create the On-Screen Keyboard Shortcut in Windows 8
1. Right click on an empty space in the desktop, go to New and then click on Shortcut.

2. In the location field, type %windir%\System32\osk.exe and click Next.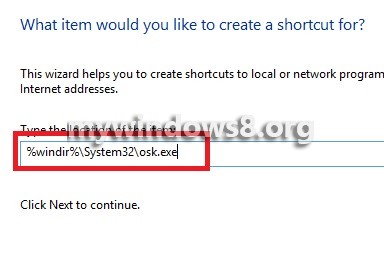 3. In the name field write On screen keyboard and click Finish.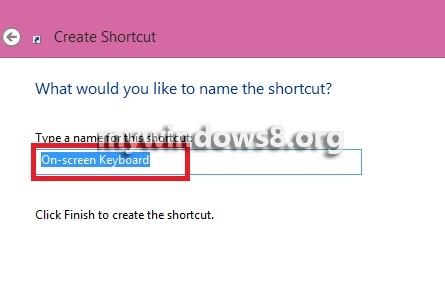 4. Your shortcut is ready.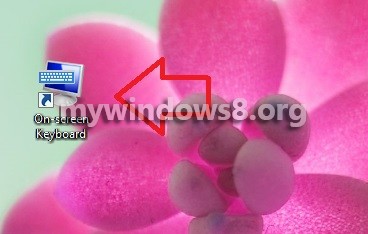 5. On screen keyboard will open on double clicking the shortcut icon.