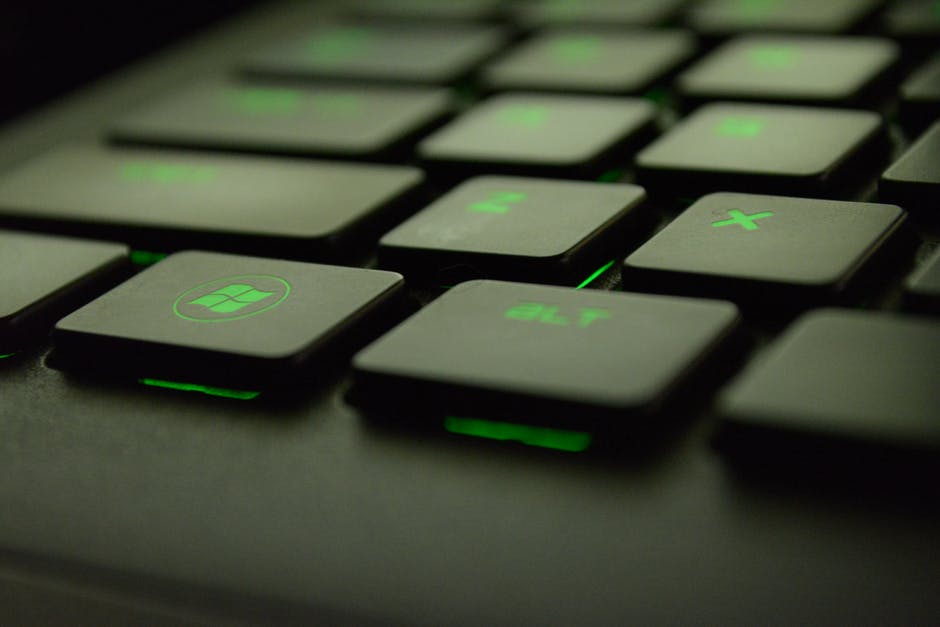 Cloud gaming is considered the next big thing in gaming, for several reasons. For starters, it eliminates the necessity of high-end gaming hardware. All you need is a strong internet connection, and you'll be able to play the latest AAA titles in their full graphical glory. On top of that, you won't need to go through lengthy download and installation processes, and have game files filling up your hard drive.
In the past (and still today), browser games have typically filled people's desire for quick, easy PC gaming. You just point your browser to a game on CrazyGames, and you're playing in a few seconds, no installation necessary. While the advent of cloud gaming technology isn't a threat to viral browser games like Fireboy and Watergirl, cloud gaming is rooted in the idea of quick, painless access to games, no installation necessary.
There's a lot of speculation surrounding cloud gaming. A few services are already being offered, while big-name companies are teasing betas and service launches in 2019. Is cloud gaming truly the future, or a niche fad like the early days of VR? You can be the judge of that. In this article, we're going to look at the best cloud gaming services in 2019 that are already available, and the ones that are most highly anticipated.
GeForce NOW
Currently in closed beta, GeForce NOW sort of answers the question of how gaming hardware companies will respond to cloud gaming. At least in Nvidia's case, they've embraced it; maybe because Nvidia's CEO believes cloud gaming "will never replace PC".
In any case, GeForce NOW's beta currently supports 400 games, with access to digital stores like Steam, Blizzard, and Uplay. Once you've subscribed to a game, the cloud server takes care of the rest, there's no maintenance requires. This means the drivers and latest game patches will always be up to date, waiting for you to just hop in and play.
Most of the available titles will stream at 60FPS, but GeForce NOW offers an "ultra streaming" mode for select titles. This increases the streaming speed from 60FPS to 120FPS, however, it requires an internet connection and hardware capable of the faster frame decoding. So while you don't need the latest GPU, it helps to have an above-average GPU, since that ties into frame decoding as well.
As of writing, the waiting list to get into GeForce NOW closed beta is quite long, according to reports. On the bright side, beta access is completely free, but Nvidia hasn't released any information on future pricing structure.
Shadow
A quickly growing personal cloud PC service that starts at $34.95 per month, Shadow is currently operating in France, the UK, and 20 states across the US, and plans to continue expanding their data centers across the globe.
What makes Shadow interesting is that it's more than just a high-end cloud gaming service. The company claims you're able to do anything you want on the computer you're streaming from – so, theoretically, you could use the service for other resource-intensive applications, such as video editing. You're paying a monthly fee for a personal high-end Windows 10 machine sitting in a data centre.
While Shadow recommends a minimum of 15Mb/s internet connection for 'best' performance, higher is always better. Especially since Shadow offers resolutions up to 4K 60Hz. Streaming in 4K demands a minimum of around 25Mb/s, and that's if nobody else is sharing your internet connection.
They also offer the optional Shadow Box, which costs around $140 USD. This is basically a 4-port USB hub with HDMI, ethernet, and audio jacks. It's entirely optional, but you can use it to completely replace your PC, while still connecting to Shadow's service.
Reviews of Shadow's service have been good, with TechAdvisor noting an absolute absence of lag or latency.
Vortex
Starting at $9.99 per month, Vortex is a great option for people who want to try cloud gaming, without dumping a lot of money into other pricier services. They've also done some updates to their hardware.
When Vortex launched, they were using 3GB GTX 1060 graphics cards in their PCs, which aren't the most powerful, but have since upgraded to 1080 Ti's. So streaming at 60FPS on the best graphics settings should be no trouble at all.
Unlike GeForce NOW and Shadow, Vortex doesn't offer access to a massive game library. But they do offer access to around ~100 of the most popular game titles, entirely for free as part of the service. Furthermore, you can import a handful of select titles from your Steam library.
The downside of Vortex is that many players complain of input lag and latency. But for $9.99 a month and access to ~100 titles as part of the subscription, they are likely trying to strike a balance between providing an enticing package deal, and keeping up with overhead. Still, Vortex is a good introduction to cloud gaming technology.
Google Stadia
If any company has the funds to shake up the cloud gaming industry, it's Google. And that's what they're looking to do in 2019, when they finally release the long-touted Google Stadia service.
Details about Google Stadia are really hazy, as there's a lot of hype surrounding the product. That's to be expected before a product launches, but we're sceptical as Google has a long history of failed product launches. Google Hangouts might be the most well-known failure, but the list of scrapped Google products is far longer than just Hangouts.
Still, Google has the potential to make a huge impact on cloud gaming. From the way it was described at GDC 2019, you can watch be watching gameplay footage on YouTube, click a link, and be instantly playing the game in as quick as 5 seconds.
They also showcased a Google Pixelbook, which has pretty much no hardware acceleration to speak of, perfectly running Assassin's Creed: Odyssey at flawless framerate.
This has the potential to go one of several ways. Either Google Stadia is the most amazing thing since sliced bread, and brings cloud gaming technology to the mainstream, and completely revolutionizes the gaming industry as we know it. Or it isn't as successful, and the technology behind it gets leased out to other companies. In any case, because Google's name is attached to the project, it's a 50/50 chance of going either one of those routes.