PDF or Portable Document format is one of the most used document formats among us. From air tickets, to ebooks, from journal publications to company reports, pdf files are used everywhere. In short, PDF has become inseparable from our life. Now there are some pdf files that we want to edit, and some files that we want to convert to pdf. So, an efficient and prominent pdf editor is necessary for accomplishing these purposes. Here is a new PDF Editor for Windows that has a plethora of features and copious capabilities to edit pdf documents.
This editor called the PDF Editor for Windows can perform a number of functions. It can not only create a new pdf but can edit an existing pdf. the editor can combine multiple pdfs and convert a pdf back to Word, Excel or Powerpoint format. Such is the versatility of the application.
Check out some of the salient features of the software application: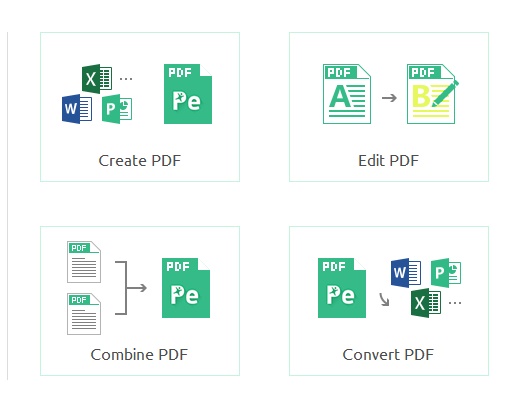 1. The application enables you to align and distribute texts fields to edit texts in your PDF.
2. It also helps you add, delete, extract, replace or crop images on PDF files within a few clicks.
3. You can also insert, delete, rotate, crop, replace, rearrange or organize PDF pages with ease.
4. You can combine multiple pdf documents into a single one.
5. It can split a single pdf into separate pages or files.
6. Convert pdfs into MS Word, Excel, Powerpoint formats.
7. The security of the PDF Editor for Windows is prolific and strong. There is provision of inserting watermarks very easily into the pdfs. The "Protect" tab in the interface can protect your document with a full password or simply protect some functions inside of your documents.
8. There is a "Redaction" feature that allows you to redact PDF texts and images to protect your sensitive information. it also keeps provision for digital signature in the documents and multiple passwords for documents.
A brief guide of Using the PDF Editor for Windows
1. First download the PDF Editor for the Windows version from here. As the .exe file downloads, open it and install the application. The installation will take about 5 minutes. Once, it is done, click on Start Now.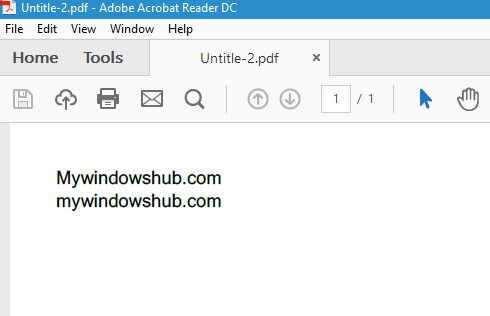 2. Now you will get plenty of options to create a new pdf. To create a new pdf, click on File, go to New.
3. You will get a number o options to customize the pdf. You can choose the type, page size, landscape or portrait mode and so on. Now that the pdf has been created you can insert text, image, format, align and do whatever you want. When you save it, it's saved in pdf format.
Pros
1. All the points discussed in the features of the PDF Editor are definitely pros.
2. The application is easy to install. The interface is very beautifully designed and every aspect of the app is self-explanatory.
3. The file size is not huge. So download and installation are very easy and fast. It takes jut 5 minutes to complete the installation procedure.
Cons
The app doesn't have much negative aspects. The app sometimes lags. Like opening the pdf files after creating took sometime, longer than expected.