MS Office 2013 has brought about several new features along with the polished versions of the already existing features. The new MS Office 2013 has a default theme, a background image and a color. This is actually a graphical design that appears in the background of all Office Apps and if you change the default theme from one Office app, then the change will be applied for other apps as well. The following tutorial will help you change the default Office theme for the MS Office 2013 version.
Steps to change the default theme in MS Office 2013
1. Open any Office app like Microsoft Word, Microsoft Powerpoint or Excel. If you are greeted with the Start Screen, then select Blank Document. Then go to File.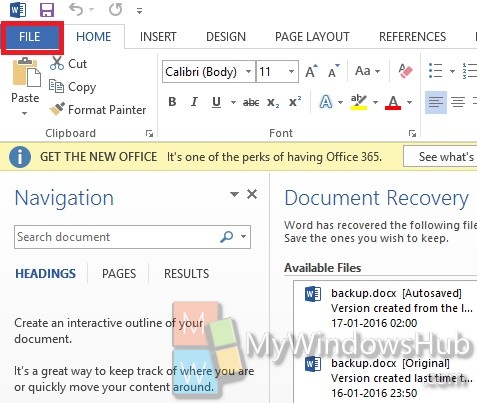 2. Select Options.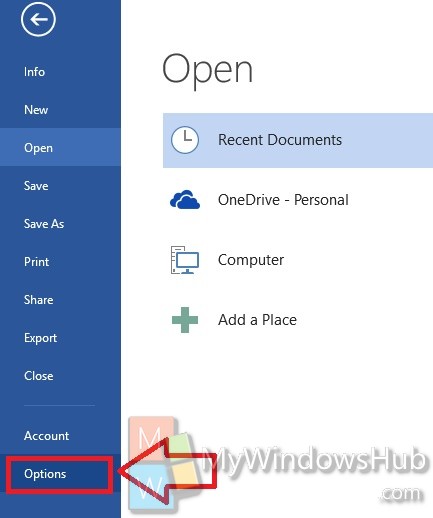 3. Open General.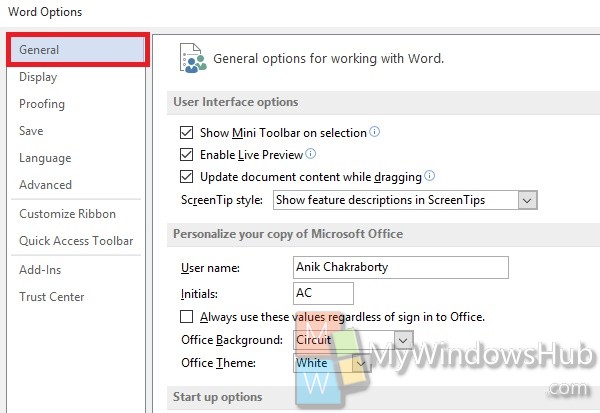 4. Under Personalize your copy of Microsoft, go to the option Office Background and Office Theme. the default background is Circuit and the default theme is White. You can change it according to your choice.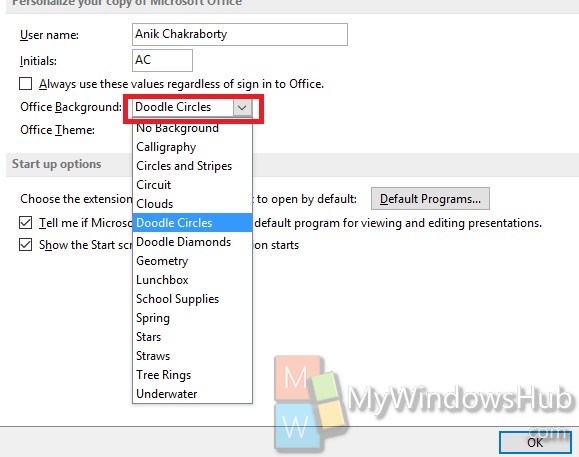 That's all!