This article will show you how to change color schemes in windows 8.
After using a single color scheme for a long time you might get bored and so you need to change the color scheme of windows, it's just a matter of few simple steps.
Windows provides you with 8 color schemes along with an automatic color scheme, even more; you can adjust the color intensity, hue, saturation and brightness.
It means you can completely customize color to your eyes demand. By default automatic color scheme is set by windows.
In the previous three versions of windows this feature has been the same.

Follow a few simple steps to Change the Color and Apperance Scheme of Windows 8
Steps to change Color and Apperance scheme in Windows 8
1. Right-Click on desktop and click on Personalize
2. Click on Colors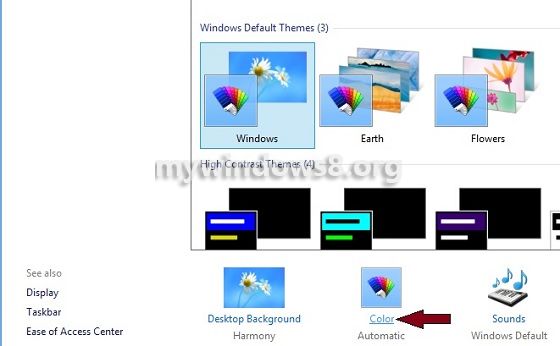 3. Now, you have 16 options infront of you. Select one of the color schemes.
4. After selecting a scheme you find a new option to adjust the color intensity, you can adjust the intensity of the selected color if you need to.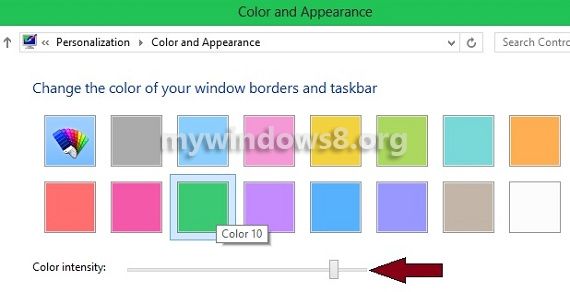 5. Now, you have an drop down arrow Show Color Mixer click it and you will find few advanced features such as Hue, Saturation and Brightness. Adjust them by moving the sliders.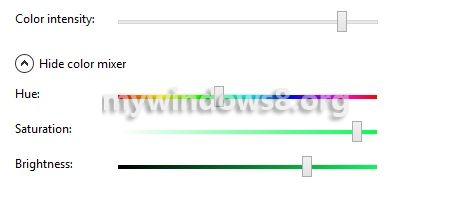 6. Finally click on Save Changes to save the applied color scheme.