Bing Predicts is expanding its domain and is blending with eSports predictions. So Dota 2's The International 2016. will be having live Bing Predicts. You already know Bing Predicts have been quite successful in predicting game results, since Fifa World Cup. It has now entered into online game domain. Dota 2 is an enormously popular game and the International Tournament has almost blown out people with undaunted excitement. At this time, Bing joining eSports prediction is definitely setting the excitement quotient high.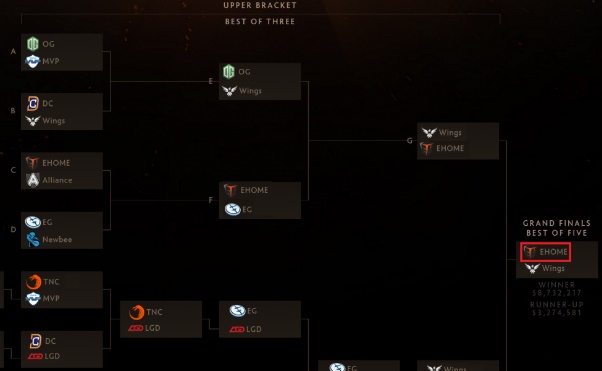 he spiritual sequel to Defense of the Ancients (DotA), is a multiplayer online game with over 12 million fan base. The battle arena game needs tactics, strategy and fast paced action. The first Dota 2 "The International" tournament was held in Cologne, Germany, during Gamescom 2011. The grand prize for the tournament was a whopping amount of US$1M for the winning team. World's best Dota 2 players complete in front of a live audience at Seattle's Key Arena for nearly $20M in prizes.
The Bing team said,"
We will be predicting all matches of Dota 2's The International 2016. We generated a static bracket ahead of the main event but will update our predictions daily as the tournament progresses. Visit Bing regularly from now till the Finals on August 13 to see the latest. Also, follow us on Twitter to be the first to know what eSports will be predicted next!"
Let's see how Bing gives correct prediction for the DotA 2 games.