Microsoft Edge is the new era internet web browser launched by Microsoft with Windows 10. Microsoft Edge is the default browser in Windows 10 replacing the old traditional Internet Explorer. Unlike Internet Explorer, it's fast and has a plethora of exciting features. You can personalize the browser to a great extent, sync it with Cortana, make web notes by scribbling directly on web pages and then save it in a Reading Hub or Favorites. There is a lot of things you can do with Microsoft Edge. You can add your frequently used websites to Favorites. But if you by mistake clear your Favorites list, or lose the data by any means, it will be a problem for you. But you can solve the problem much before by keeping the copy of the Favorites content in a separate backup location. The following tutorial will help you to backup and restore the Microsoft Edge Favorites.
Steps to Backup Microsoft Edge Favorites in Windows 10
1. Open the Windows Explorer. In the address bar copy and paste the following text:
%LocalAppData%\Packages\Microsoft.MicrosoftEdge_8wekyb3d8bbwe\AC\MicrosoftEdge\User\Default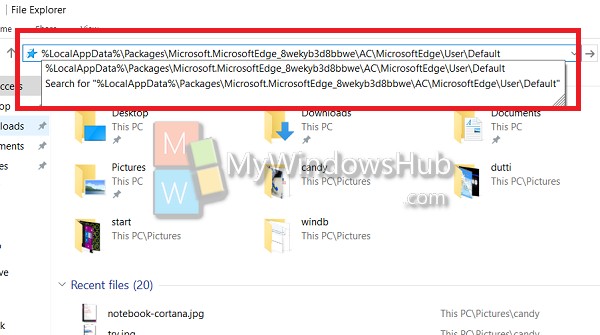 2. The Favorites folder contains all the pages you marked as Favorites in Microsoft Edge.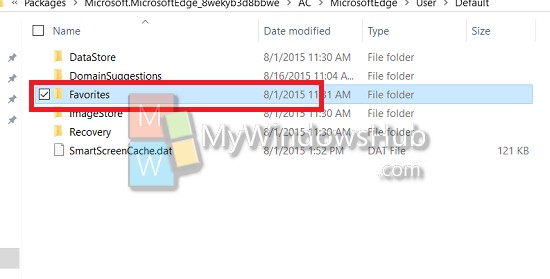 3. Copy and paste the folder in the location where you want to store the backup.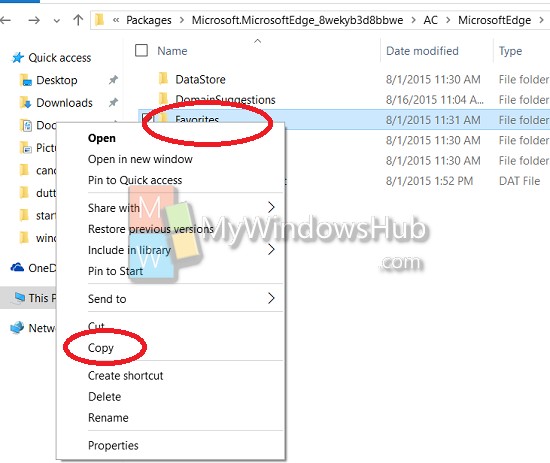 Steps to Restore Microsoft Edge Favorites in Windows 10
1. Open the folder from the Backup location. Select and copy all the content.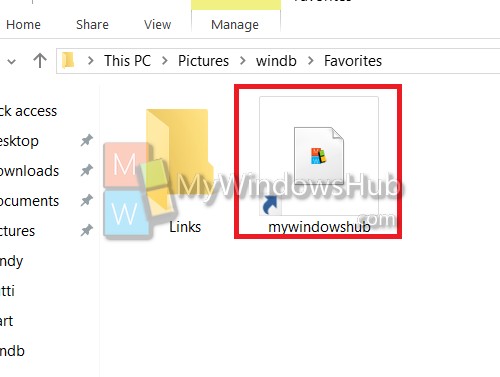 2. Now in the address bar, type %UserProfile%\Favorites and hit Enter.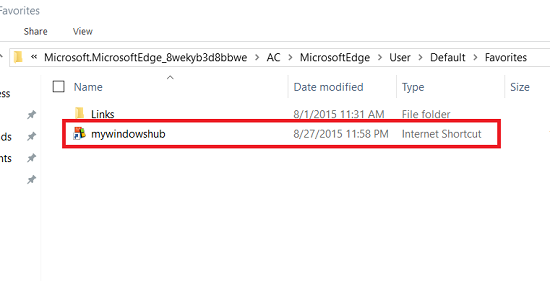 3. Now open the Favorites folder of step 1 and paste the copied content.
4. You can check if the Favorites content has been restored or not. Open Microsoft Edge, tap on the options button and go to Favorites. You can find all the content again.