AnyTrans is an efficient iPhone manager software that manages your iPhone, iPad, iOs device content and even leverages the process of moving content from Android phone to iOS device. We have seen that it's very difficult to port data content from Android device to iOS device. This software makes it easy apart from managing every file and every content from iPhone, iTunes backup, even from iCloud. AnyTrans breaks the barrier between Android, iOS and enables easy propagation of data. In short it consolidates a plethora of accessibility features of your iOS devices. For e.g., documents, music, videos, photos, messages, books, Safari history, voice memo etc.
Steps to use AnyTrans iPhone Manager for Windows Operating System
1. First of all download AnyTrans Software. Now run the .exe file to install the software.
2. As AnyTrans opens, click on Install to continue with the installation process. The installation process will take some time.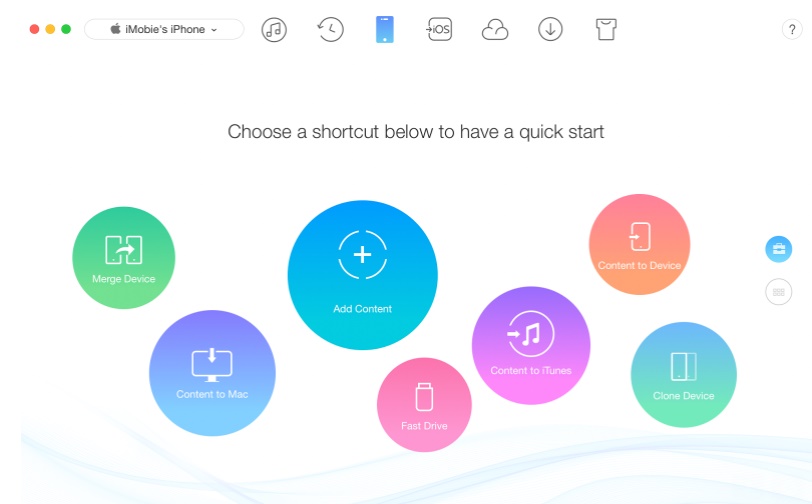 3. Now click on Start. As soon as you click on Start, the Windows Services application will start auttomatically. This happens if your AMDS is disabled. If so, then you have to enable AMDS and start it. Read about turning on AMDS.
4. Now restart AnyTrans application.
5. Next connect your iOS device. If the software cannot detect your iPhone/iPad, then close the application and restart it.
6. You can transfer content from your Android phone to iPhone. First of all you have to turn on the developer mode in your Android handset. The image below shows the process of enabling Developer mode in your Android handset.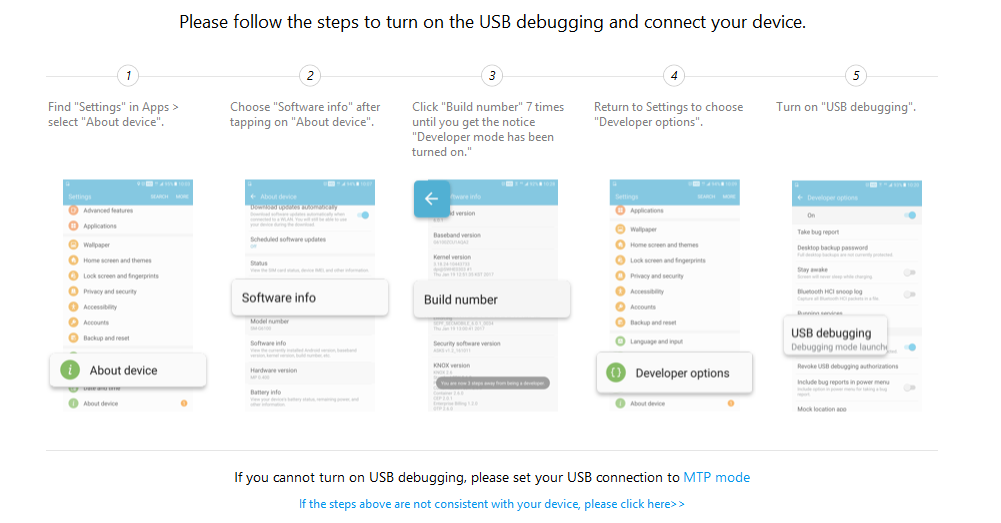 7. Next, connect both the Android device and the iOS device to your Windows PC. The device setup and driver installation may occupy some time of yours. Once, connection is established, both the phones will appear on the app page with the content of the Android phones that you want to move in the middle panel. Now transfer the content. the process is very simple.
Pros
It can easily and seamlessly organize and manage itunes Library, iCloud contect, iOS device and Android device content at one go,
Not only does it manage iOS and Android content, but it can also handle multiple iOS and Android devices at the same time.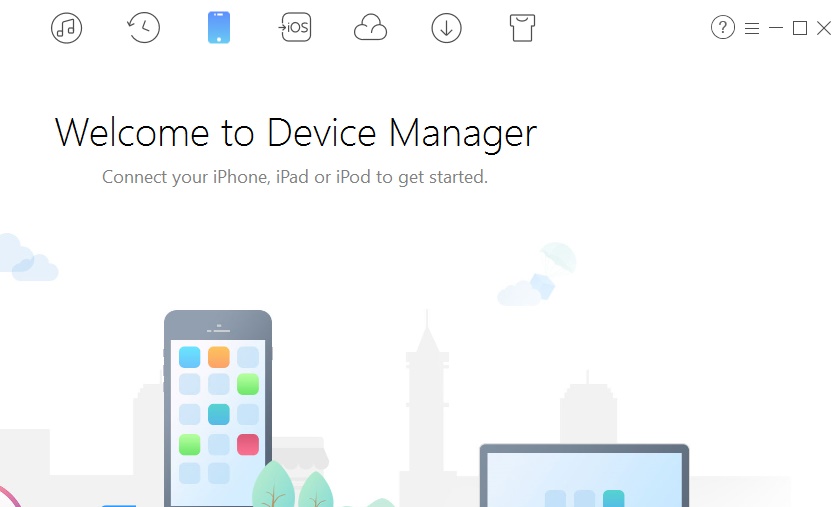 One thing that i\I personally liked is the Quick shortcut feature where you can find the most important and frequently used features pinned on the app page.
The data transfer occurs fast without any lag. You can say, the data gets transferred in a jiffy.
Transfer process is extremely well crafter and flexible. This means you can transfer data from Android, Mac or any device to iOS device and vice versa.
Management of iOS devices is very efficient. You get full control over all your iOS data & files very fluently.
With the Media Downloader feature, now you can download videos from a plethora of websites like YouTube, Vimeo, Metacafe, BBC, Vine and more than hundres other websites. Then, transfer them to your iPhone or iPad in lightning fast speed. Such a scenario was not common before the advent of app like AnyTrans. So, enjoy all the videos on your iOS device, anytime anywhere.
Cons
The application works potentially great in all aspects. We could not find any negative point to mention.
We will recommend everyone to use this application.