Windows 8 Log Collector is a free application which is an easy way to collect error logs, and get a detailed report on the errors or problems occurred in the computer with an aim to avoid Blue Screen Of Death or other system crashes. Windows 8 Log Collector is an executable file which does not require installation. When you open the application several buttons will be present which will indicate their respective purpose. So this application is quite transparent and user friendly. The upper most red round button says Grab All and the remaining 5 buttons are MSINFO32, Minidump, Event Logs, Host and IE Logs. Grab All buttons collect all the 5 types of logs.
1. MSINFO32– This is system information tool that collects any erroneous issues regarding the software, drivers and other programs installed in your computer.

2. Minidump– When you run the Minidump tool, it creates a .dmp file. Generally a Minidump log is generated when the computer suffers Blue Screen of Death with a number of screenshots that illustrates the state of the computer when it crashed in addition to other informative call stacks,Bug Check Code, registers, drivers with time stamp .

3. Event Logs– Event logs collects reports on Application, Security, Setup and System.

4. Host– Host files deals with Network related problems and collects log which are in the form of .txt file.

5. IE Logs– IE log generates an executable file known as IEDiagCMD.exe and troubleshoots Internet Explorer errors.

The following tutorial will help you to guide through the positive aspects of this simple, yet useful software created by Crash Dump Analyst Shyam.
Steps to activate Windows 8 Log Collector
1. First, download Windows 8 Log Collector and open the .exe file by extracting the files and then right click on the executable file and click on Run As Administrator.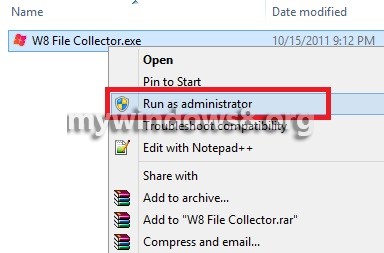 2. Windows 8 Log Collector opens.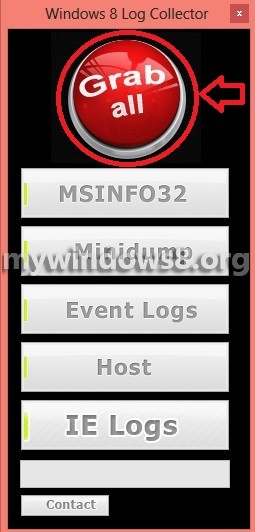 3. Various buttons are there for performing different functions. Click Grab All in order to collect all log files.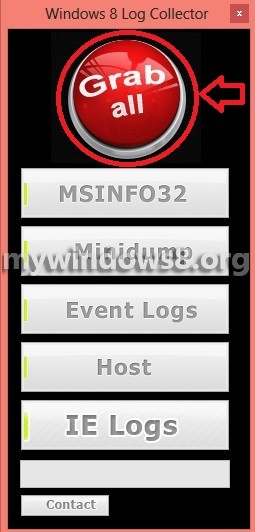 4. Now you will start getting reports about log files being copied successfully.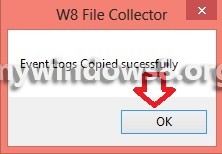 5. Once, log collection is complete, a new folder named W8 will be created on the Desktop.
6. As you open the folder, you will find MSINFO32.nfo opening which will provide you all the information about the system.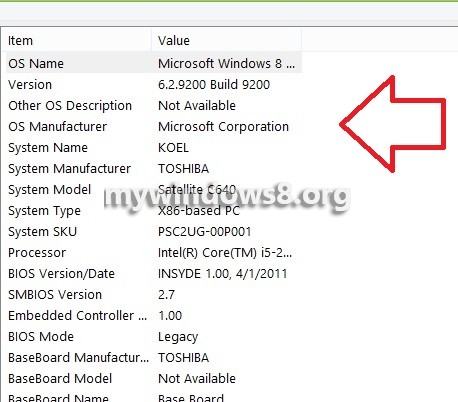 7. MSINFO32 file, as well as other logs created as a result of the Grab All is shown in the image.