OneDrive is one of the most popular cloud services and fetch files feature enables you to keep track of all the files of your computer from any other computer. In order to fetch any files of your PC from another PC, the primary computer must be turned on, with internet connection and users must log in using their Microsoft Account. Once the feature is enabled, users can access all photos, videos, folders, including the network connections of your computer. When you first connect to a PC to fetch its files from the OneDrive website, you will be prompted to enter a verification code if the PC you are on has not been added as a trusted device in your Microsoft account.
Steps to Turn On or Off OneDrive Fetch Files on your PC in Windows 10
1. Go to Taskbar and find out the OneDrive icon. Right click on it and go to Settings.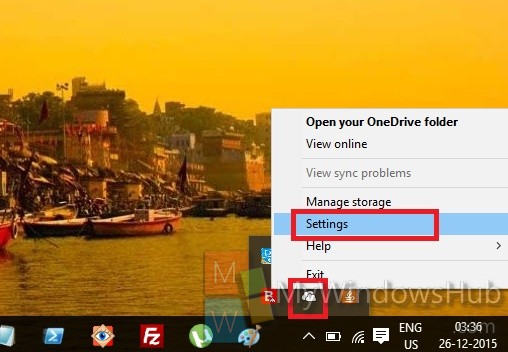 2. Go to the General tab.
3. Now if you want to enable OneDrive Fetch files, then check the option "Let me use OneDrive to fetch any of my files on this PC". Click OK to save the changes.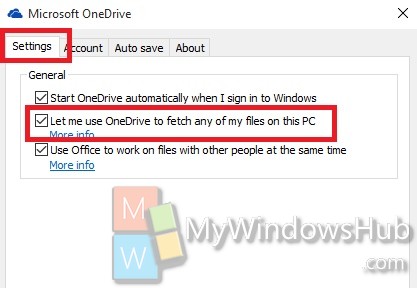 4. If you want to turn off fetch files, then uncheck the option and tap OK to save changes.