The following tutorial will help you to export bookmarks via HTML file in Firebox browser. This method is helpful in backing up your Firefox bookmarks so that you can export it across different devices and different operating systems. In this context, it's important to note that HTML files saved in earlier versions of Firefox are compatible with later versions of Mozilla Firefox.
Steps to Import and Export Bookmarks via HTML in Mozilla Firefox
1. Open Mozilla Firefox. In the search panel type about:config and hit Enter.
2. Firefox will provide you a caution message saying that proceeding might void your warranty. Click on I'll be careful, I promise! .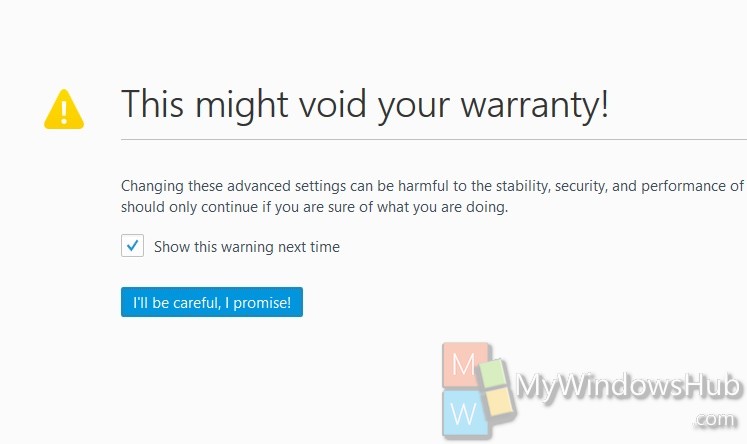 3. In the search panel copy and paste browser.bookmarks.autoExportHTML. Select it from the search result.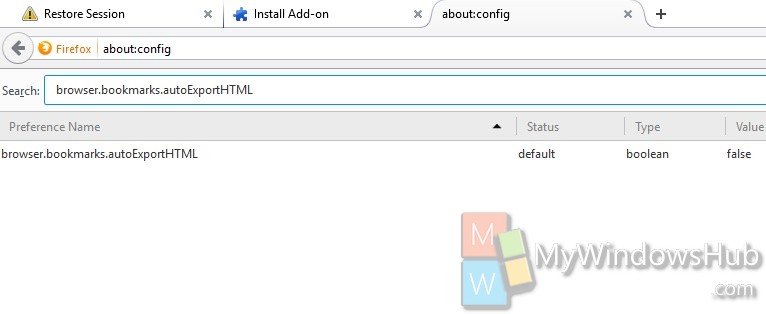 4. Double tap to change the value to TRUE.
5. The backup will be automatically saved to C:\Users\your user name\AppData\Roaming\Mozilla\Firefox\Profiles\xxxxxxxx.default\bookmarks.
6. If you want to turn it off, then follow steps 1 to 3, browser.bookmarks.autoExportHTML entry and tap on Reset to change the value back to False.