This article will show you how to disable touch screen on Windows 8.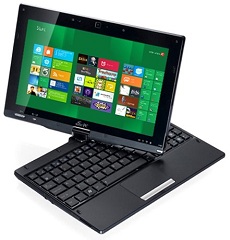 In Windows 8 tablets sometimes you may need to disable touch screen temporarily. There can be many reasons behind this. If you want to play any game that is not optimized for multi-touch inputs, you may need to add an external mouse to your Windows 8 tab. After adding your peripheral device, you can disable touch-screen input to stop accidental clicks. Playing games, is not the only issue. You may sometimes want to use your Winnows 8 tablet as a laptop. Many Windows 8 devices are already in the market, which can be used as tablets when keyboard is folded and when you flip out the keyboard, they looks like laptops. So, in these types of hybrid devices, when you are using keyboard, you will surely prefer to use a mouse with it, instead of touch-navigation. At that time you may need to disable touch input.
Follow the steps below to disable touch screen in your Windows 8 tablet.
Before disabling touch input, make sure you have already connected a keyboard, mouse or doc with your windows 8 tablet.
Steps to disable touch screen in Windows 8 tablets
1. Press Windows + Q keys, search for "control panel" and select Control Panel from the search result.

2. Select Hardware and Sound and after select Pen and
Touch option.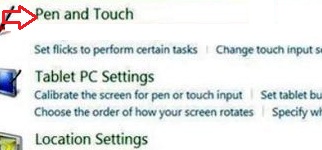 3. Tap on Touch tab. Uncheck Use your finger as an input device option and press "OK" to save the change.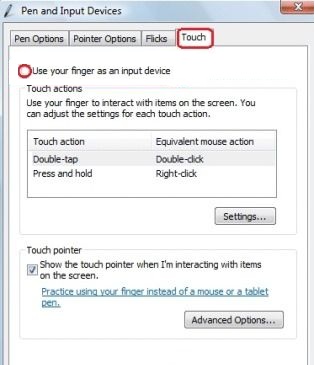 That's it. Now touch input is disabled on your Windows 8 tablet.
If you have forgotten to add any mouse, keyboard device before disabling the touch input, don't panic just switched off your tablet by holding the power button. Now, turn it on, touch input will be enabled automatically.