Many PDF users will at some point or the other see reasons to edit their PDF documents. For example, you have written an eBook, article or even prepared a legal document etc in PDF but you decided to change the images and text or even modify the pages of your document, then this situation will require you use the "edit" function to make these changes to your PDF file possible.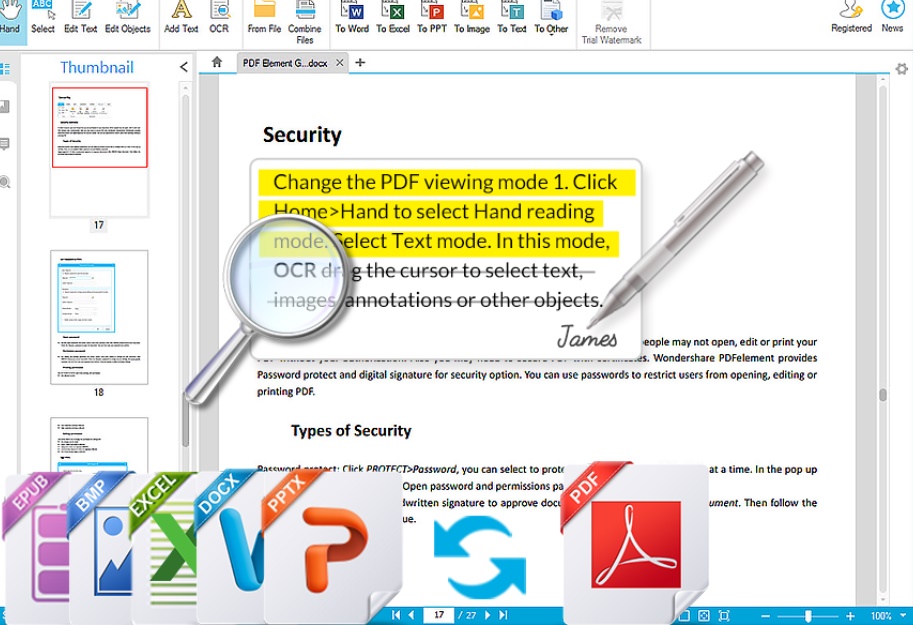 The reality remains that PDF is one of the most popular file formats and it is compatible across many platforms. Besides, it is independent of operating systems and hardware. Apart from all these, PDF is the most secured file format, it is not possible to edit except with the right program and permission. All these combine to make PDF the best choice for sharing documents as well as editing documents.
"Edit" Feature in Wondershare PDFelement
There is no doubt that Wondershare PDFelement is one of the best PDF editors and as such feature top "edit" function. The "edit" function is capable of editing text, images and pages of PDF files. It does this perfectly using two edit mode which is the Line and Paragraph. The PDFelement "Edit text" function gives you total control of your PDF more than any other editor out there. It is very smooth and will make your edit perfect. In fact, you are guaranteed of a super user experience in text editing as it is at the same level with Adobe.
Other Key Features of the PDFelement
The "edit" function of the PDFelement is great so also other features. For example, you have the convert and create feature which has the capability of transforming PDF documents to and from other file formats like word and excel and it does this at an incredible speed. The result of this transformation is great as it retains the original layout saving you time from retyping.
Let us not forget that the PDFelement is equipped with an industry leading OCR technology which is required to convert image type PDF documents into something you can search and edit. In fact, the OCR also known as Optical Character Recognition works in such a way that it quickly recognizes images, numbers and text in a document while maintaining its layout.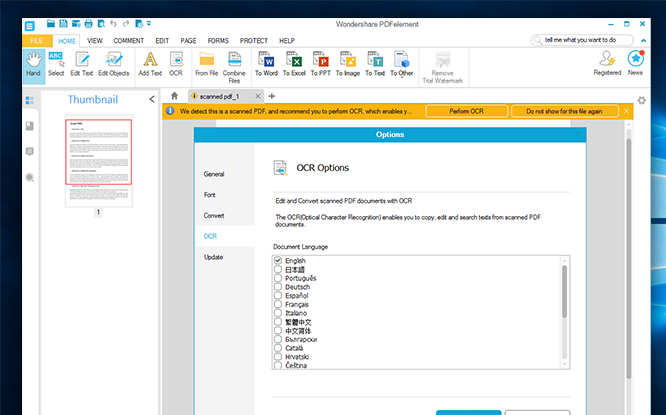 Creating forms and filling out existing forms is also one of the key features of the PDFelement. The software automatically highlights the fields when you are filling out any PDF form making it too easy for your to fill it out. You can also create new forms even if it contains buttons, text fields and drop down lists, the PDFelement just makes everything too easy.
Other features of the PDFelement include annotation, digital signature, merge and split PDF, password protection, PDF extraction, Redact function and so many more.
PDF will for a long time remain the best file format for the majority of people and there will always be need to edit it. Wondershare PDFelement gives you the best and most reliable "Edit" function that can give you a total control of your document and ensure you get the best possible experience.