Video conversion is now a necessity owing to the plethora of video file formats available in the market. As there are different platforms on which video media files are played, there are numerous file formats like AVI, MP4, MKV, MOV, FLV, 3GP, and more. Video conversion is needed when you want to transfer a video file from one platform device to a different platform device. The conversion process is very easy and can be done without any difficulty. Many a times, users have a misconception that video conversion can be done only by a video editor. But this is not the case. For video conversion, you don't need any high end video editor. All you need is an efficient video converter software that can convert your videos from one format to the other without any loss. It is needless to say that there is no dearth of video conversion software. You can pick any one from a reliable and reputed company.
Here we are reviewing another video converter software named KeepVid Video converter. It is a product of Wondershare. Wondershare has carved a niche for itself in the software world. It excels in developing some excellent solutions. Let's try and see if KeepVid can live up to the expectation.
Here's a short guideline to installation and use of the KeepVid software followed by the pros and cons of the software.
Steps To Install and Use KeepVid Video Converter for Windows 10
1. First of all you have to download the KeepVid Video Converter application in your Windows 10 operating system. The Windows version is free of cost. Click on the Windows version. There is a Mac version of the same software for OS X platform. Run the .exe file.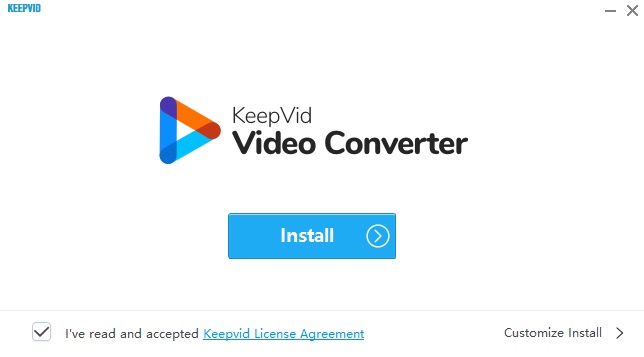 2. Tap on the Install button. Now the installation process will start and takes some time to complete. After installation finishes, click on Start Now.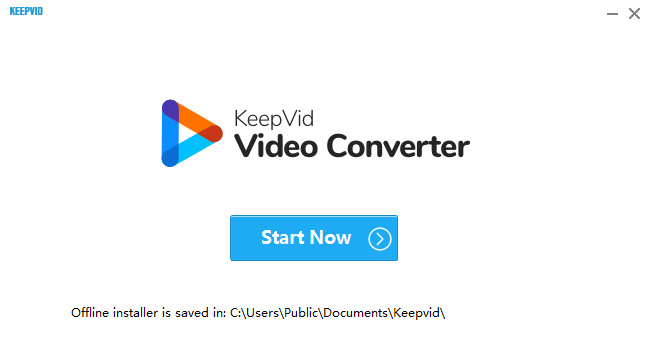 3. The software will then open. You can find a User Interface where the work space takes a pretty good amount of space. In the workspace, you have to add the video that you want to convert. The steps are very easy and self explanatory. So you will not find any difficulty in understanding the software. There are primarily four main tabs- Convert, Download and Edit.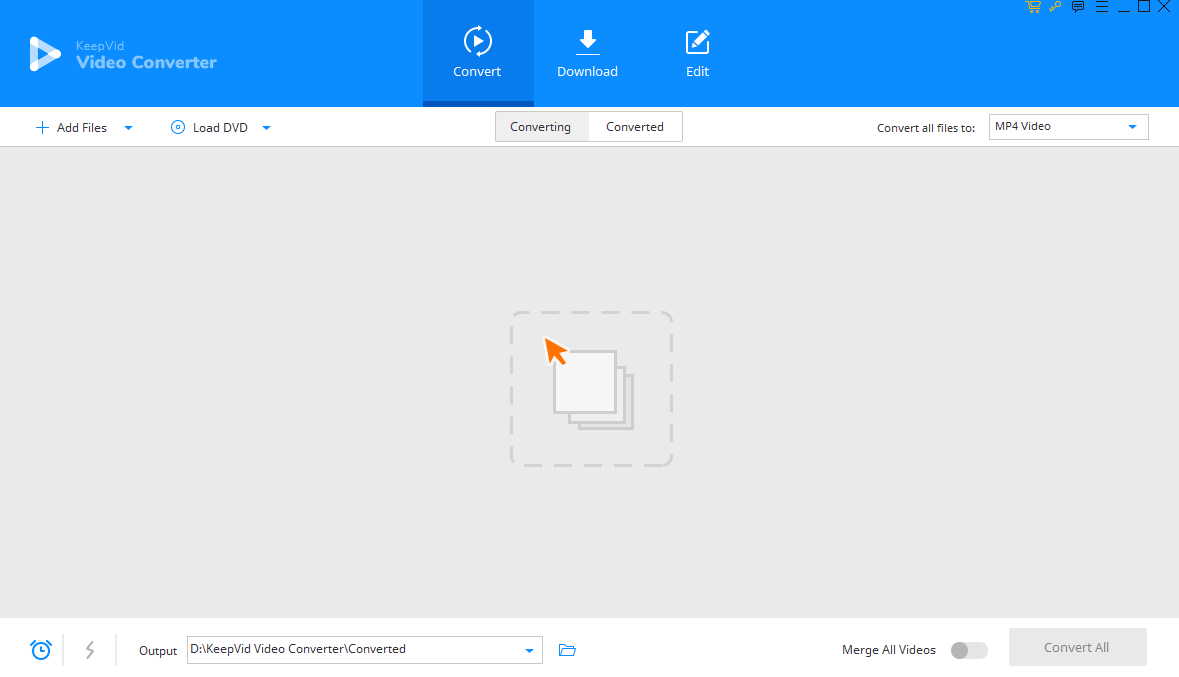 4. If you want to convert any video from one format to the other, first add any video file. You can drag and drop or simply click on Add Files. The file gets added very quickly. Now it's time to select the output format. Tap on the arrow beside the output, to open the drop down box. Select the output format.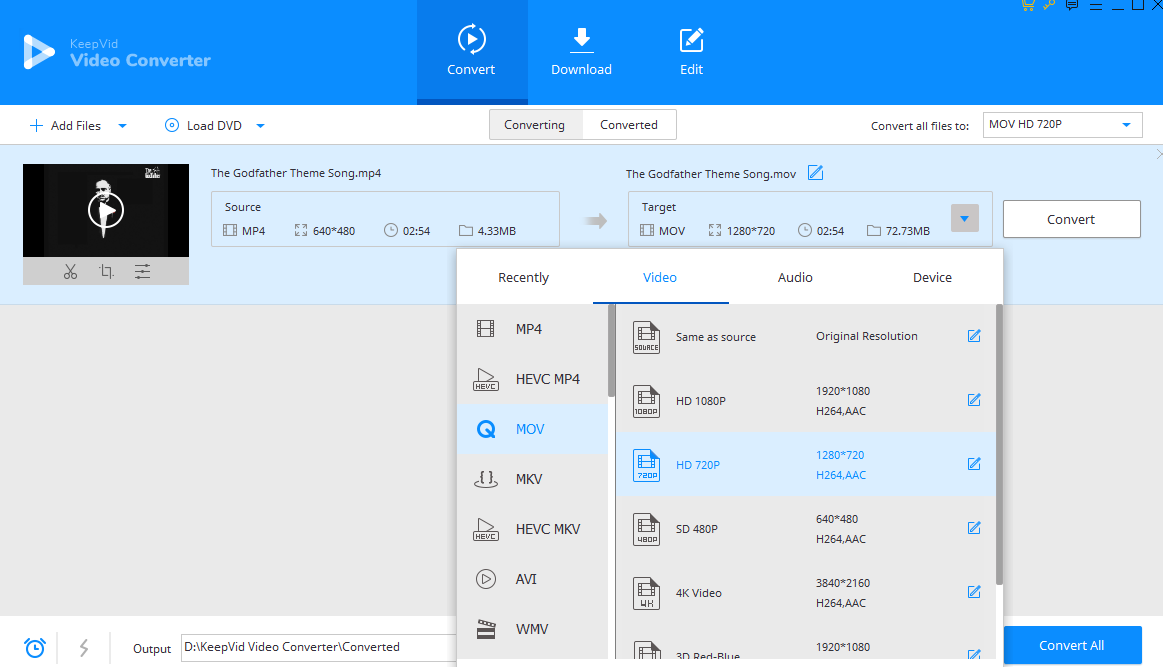 5. You can change the output location if you wish to. This is not mandatory, however. The conversion works fast.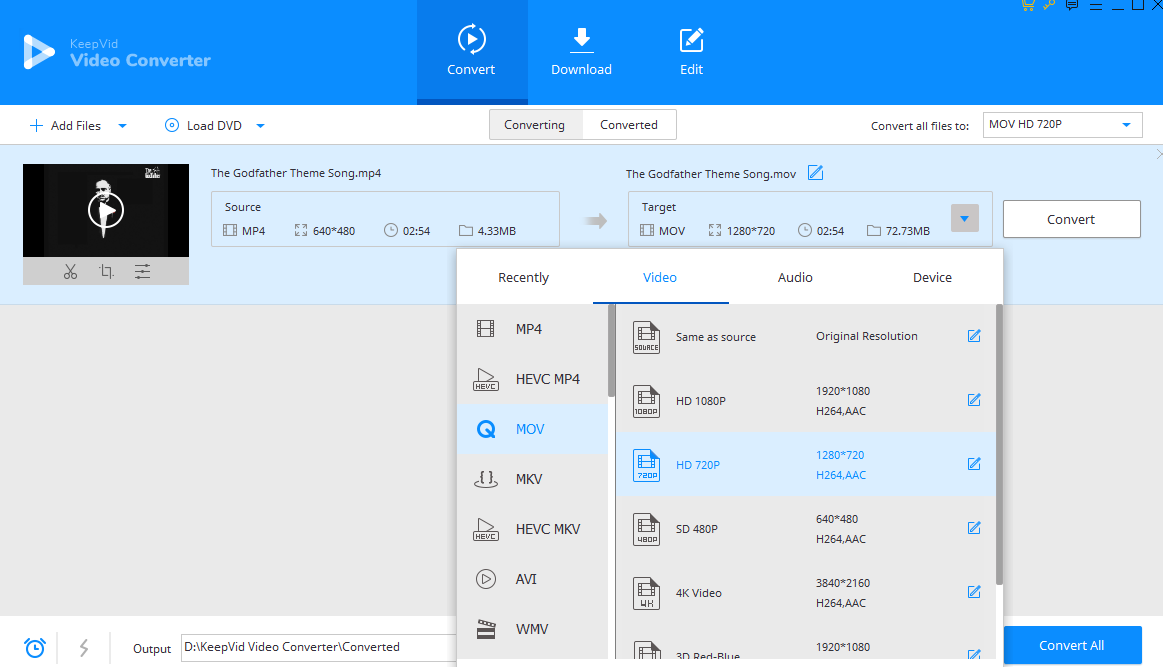 6. When the download is complete, you can check the output file location. We played both the videos and it was seen that the video in both formats played same and without any lag.

Now that's a gist of how the application works. Now let's look at the software from the critics point of view.
Pros
1. The conversion is fast indeed. Even though I tried the free version and only 1/3rd of the video got converted, yet it was very fast. The video quality was also the same, This means the conversion is lossless in actuality.
2. User friendly interface with self explanatory steps.
3. Even though Keepvid video converter is primarily a conversion software, it also has beautiful editing features, like cropping a video, applying filters and tuning, merging and so on.
Cons
1. The software has no such negative aspect that can be criticized. It's a clean and efficient software. Still, if you ask me to name one point, then I would say that the free version offers only 1/3rd of the entire video. This is not a welcome feature as it's difficult to decide