You must be knowing about WhatsApp for web if you are a regular user of WhatsApp. WhatsApp for Web is actually the web version of the mobile application that can be used by anyone with an active WhatsApp account. All you need to do is matching the QR code on the web version with that of the mobile app scanner. But till noe there has not been any separate application for desktop operating systems like Windows and OS X.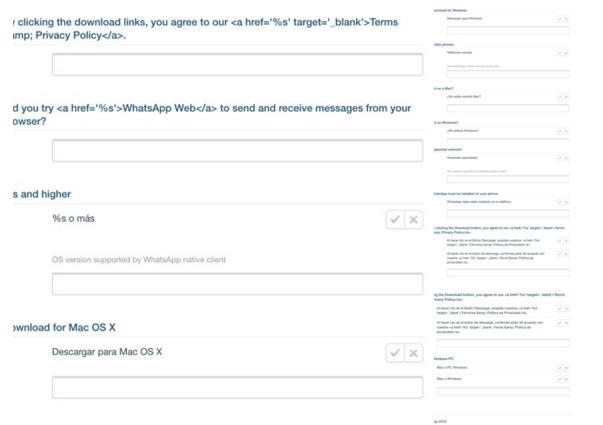 It seems that WhatsApp is coming as separate application for Apple's operating system OS X and Windows. Few days back, Facebook published a blog post where it announced that the company will be bringing Facebook, WhatsApp and Instagram application for Windows 10. Now a recent tweet leaked a number of screenshots on Twitter that shows WhatsApp application for Windows and Mac.
The tweet read, "You can see these screenshots. #WhatsApp #Mac #Windows #NativeClient #iOS #Android #WP #Blackberry #Symbian #Nokia" and then posted screenshots. The image is shown above. You can check the tweet below:
It can;t b said for sure if the screenshots are authentic but since one part of the news has been declared by Facebook itself, we can rely on these screenshots as of now. WhatsApp has over 1 billion monthly active users across the world. Ever since its acquisition by Facebook WhatsApp has been adding efficient and versatile features like calling, voice messaging, document, photo video sharing, phone messenger and now conversations can be made end to end encrypted.