Generally, DMA (Direct Memory Access) is enabled by default in Windows 8. This tutorial will lead you to check/enable DMA in Windows 8 Pro.
What is DMA?
DMA stands for Direct Memory Access. The name explains itself.

Data transfer is handled by the CPU (Central Processing Unit). When you are transferring a chunk of data/files from a peripheral to computer or a hard drive to another, then interference by CPU each time will increase the data transfer time in much extent. Here DMA comes handy. It frees the CPU from the charge of data transfer and take on its own. After one time confirmation by CPU, the DMA controller takes charge and initiates the data transfer. As the CPU is free from its data transfer work, so it can now do other works and thus improve the overall computer performance.
Procedure to check/enable DMA:
Step 1. Right click on My Computer icon and click on Manage.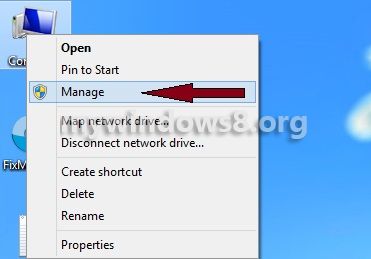 Step 2. Click on Device Manager.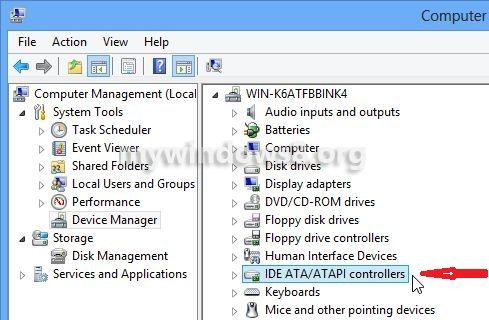 Step 3. Now expand IDE ATA/ATAPI Controllers and right click on ATA Channel 0 and select properties.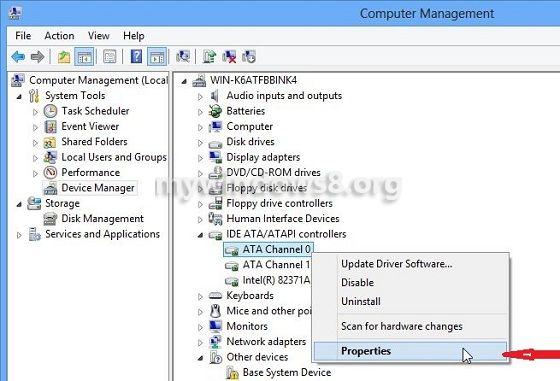 Step 4. In the Advanced Settings tab, check the checkbox Enable DMA and click OK.